Tuesday - November 24, 2020
We know that Bitcoin Cash helps our lives by writing an article here on this site. If your wallet has a big amount here in Read Cash or another BCH wallet application you will probably notice the fluctuating value of your wallet, because it depends on the amount of BCH you are holding. I have a lot of regrets because I immediately convert it to PHP using my coins.ph because I need to buy relief goods. I should have just waited for the profit I can get but it is okay at least it helped somehow.
In the world of Cryptocurrency, the rise and fall of a cryptocurrency is a normal occurrence. This is usually because of the number of sellers and the number of buyers. If many BCH holders sell in the market, the price of BCH will gradually decrease, there is also the possibility that some whales have taken away their assets. For Traders, lowering the price of Cryptocurrencies is an opportunity to buy more. Reason for it to rise again. So it is also good for us to make a profit somehow.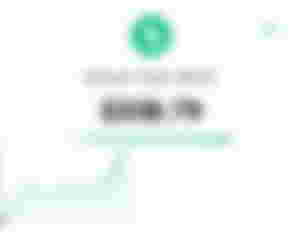 So sometimes when it goes down, it makes you feel depressed when you look at your wallet, especially here in read cash or in another wallet where the value is reduced even by just cents, but when it goes up, you are very happy because the value of your BCH will increase but it depends on how much you hold.
So there was a time when @jane posted about the increase in BCH, I asked her what wallet she used to hold BCH because she had a big hold. The wallet she uses is Bitcoin.com. When you make a profit, withdraw the profit and still hold the capital so that when BCH increases again, you have a profit again. That is her strategy. Thank you sis for sharing that.
Lesson Learned:
Don't be afraid to hold a BCH.

Watch the BCH Price may rise further.
I hope I have a BCH today because the value of BCH has increased. For me to experience making a profit.
Congratulations to those who hold BCH today!