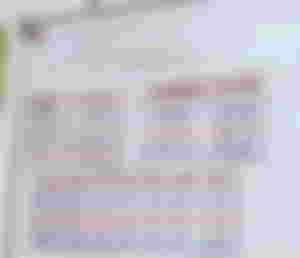 As I say at my first article I have a 3 months old baby Boy with a G6PD deficiency condition. Covid19 pandemic makes my lifestyle kind a difficult specially for a single mom like me, raising my child all alone with just myself and no one to rely on that's a challenge!
I was only 6 years old when my parents get separated my father has already have his own family and my mother is gone long time ago, I am there only child.
I was raised by my grandmother who already past last year. In a very young age I already know what difficult life is, when I was 15 i started to work so that I can finance my studies in high school year, I work in a pension house as a housekeeper but then, I was raped. Yes my son, it is hard for me to accept him at first cause I'm not ready yet that time I'm depressed stressed. But then I teach myself to learn how to loved him cause after all he is my child. That person raped me was already die they say he has sick heart failure I guess I don't even care about it. Now I am raising my son all alone I'm working 3-5hours a day in a fast food chain and leaving him at my neighbor for a while being a single parent with a G6PD deficient child is not easy it's so hard cause I don't have someone who can call for help my son needs to see a pediatrician once per 2 weeks for he's check up and I can't afford it that's why I'm writing this hoping someone can see this and read this can help me I'm not doing this for myself I Just don't have any choice I can't afford to pay every check up my salary is just not enough I hope someone can help me any cent is a big help I don't know if you understand my situation but I'm hoping someday if you're already a parent you'll understand why I'm doing this, my son is the only one that I have and I will do anything for him even somebody judge me for doing this thank you for your help God bless.
If only I had a nice work and a great salary I will not do this to bother you but I'm hoping and asking for your help .