Inflation: the most terrifying word in the language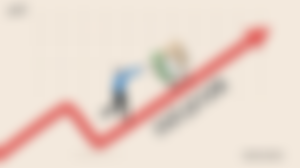 October 8,2022
The term "inflation" refers to the rate at which a nation's currency loses its buying power due to increases in the cost of living. Having some inflation is beneficial for a country's economy.
It encourages spending rather than saving, which is good for the economy. However, the consequences of unchecked inflation are severe.
Inflation has emerged as a critical problem for nations all over the globe in recent years. It's getting harder and harder for people to make ends meet as prices rise. Economic and social unrest can both be triggered by inflation.
Oversupply of money relative to available goods and services, or cost-push factors like an increase in the price of oil, are the two most common reasons for price increases that we observe as inflation.
In either case, inflation can cause significant difficulties for commercial enterprises and individual buyers. Inflation can be extremely frustrating for business owners, eating away at their profits to the point where they may be forced to shut down.
So what can be done to solve the issue of inflation?
(disclaimer: this are just for educational purposes only).
1. Reduce government spending
One strategy to solve inflation is by lowering government spending. Inflation can be tamed if the government reins in its spending habits and puts less money into circulation.
Naturally, this isn't the only answer, and it needs to be implemented cautiously so as not to damage the economy. It's not the only way out of the inflationary trap, but it's a viable choice.
2 Raise Interest Rates
There is perhaps no more challenging issue for central banks than inflation. The purchasing power of consumers can be eroded and economic instability might result from excessive inflation. However, low inflation can stunt development and progress in the economy.
Interest rates are a measure used by central banks to curb inflation. To slow inflation, central banks have been known to raise interest rates, making borrowing money for consumers more expensive.
A rise in interest rates is one possible response to inflationary pressures in the economy.
The Third Solution: Price Controls
Price limits are one of the potential solutions to inflation. To put it simply, price controls are the legal regulation of consumer prices.
Business price increases can be limited, protecting consumers from inflationary pressures, and the economy as a whole from damage.
While not ideal, price controls have been shown to be useful in reducing inflationary pressures.
Increase outbound trade
Importing goods has a multiplicative effect on the value of a country's currency and, by extension, her economy. However, a nation's currency and economy can benefit from increased exports of its products.
Since the economy will be more stable as a result, inflation will be reduced. Tax revenue for the government, particularly when the private sector is encouraged to the point that businesses are financially secure enough to focus on exports rather than imports.
5 - Promote financial investment.
Only when a nation's leadership creates an economic and political climate that is welcoming to investors from home and abroad can this be accomplished.
When individuals put money into various companies operating within the same country. To put it another way, it's good for business all around. Goods prices and consumer purchasing power will level out.
If the governments of a number of countries followed these guidelines, inflation would either disappear entirely or be drastically reduced.
Certainly this is doable! Of course, it doesn't depend solely on theory; putting these suggestions into practice is crucial.
Join me at:
Disclaimer:All texts are mine and original, as stated. Any resemblance to other content is entirely coincidental, as is any similarity. Copyright © 2022 JHT — All Rights Reserved