First time experience 09/05/22
Date: May 9,2022
Today is May 9, 2022 . Ang bilis talaga ng araw parang kelan lang it is January and now it is April it is getting closer to December na ..hahaha excited lang.. This day is very important for every filipino citizen because this day is Election Day were in Filipinos choose who will be there leaders in the next 6 years.
Until now wala parin akung clear decision of my president. Naguguluhan parin ako kung sino sa kanila ang aking iboboto because I am affected to other peoples choice kahit sa online nagsilabasan ang mga BBM  and LeniKiko supporters. In social media platform like facebook I see so many of my friends change their profile picture frames. At alam ko na they do that to show their political support for their candidates. For me I think that is not necessary. Maybe because I'm not into social. And I do not want to get involved in politics given that my family is a government employee they are prohibited in doing that things in social media. Also I do not want na makahanap ng mga kaaway sa social media and I don't want to merge in stress. In just scrolling on my facebook account I witnessed on how people throw bad words to other people whether they didn't know each other they will give comments and its like they are fighting. Hindi nga lang physical hahaha..maganda sana kung physical rambulan ..hahaha..charr
A few hours I decided who will I vote..(don't worry pinagisipan ko talaga to ..promise..)
This is my first time to vote. So I am really excited to have an ink in my finger hahaha..para lang meron ako ma- myday..charing.. At 10 am I went to voting area and nung pagdating ko guest what sobrang haba ng pila . Ohh myghadd Staying in this line under the sun for to long … my gashhh  saying yung gluta ko hahaha..for me its ok lang naman to stay basta para sa bayan ..Habang akoy papalapit may hand is shaking, kikabahan lang sis, baka kasi mali mabilugan ko kagaya ng trending ngayon sa fb . he said the he vote for BBM but leni is printed in the receipt and upon checking mali pala ang nashade ahahha..so filipino pips be carefull in shading (upon publishing this article tapos na pala election,hahaha) . Its my first time to see a ballot and I was shock marami palang isha-shade.. And alam ko lang is president, vp mayor and vice mayor hahaha…Ang galling pala ng machine hahaha..hinogop niya yung papel hahaha..checking the receipt pumasok naman votes ko and that is my first experience in election day.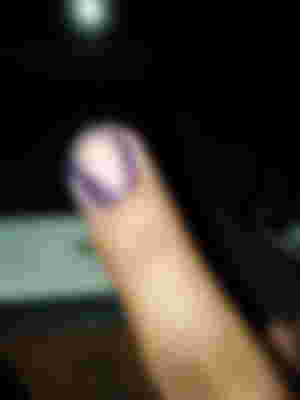 May 9, 2022 MY FIRST VOTE !..
Sponsors of MaritessNgBuhayMo