BCH is the wave of the future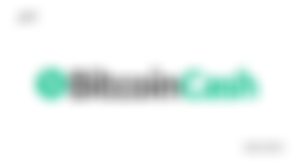 November 8,2022
On year 2017 form of cryptocurrency known as bitcoin cash was introduced. It is extremely comparable to Bitcoin, with one significant distinction being the size of the blocks that are used to construct the blockchain. This distinction may not seem like much, but it will have significant repercussions for the development of cryptocurrency in the future. What does this mean for the future of money, and why is Bitcoin Cash such a big deal?
If you want to convert your Bitcoin (BTC) balance to Bitcoin Cash (BCH), here are the steps you need to take: "Assuming you already have a Bitcoin (BTC) balance and want to convert it, here are the steps you need to take:
1. The first thing you need to do is locate a trustworthy Bitcoin Cash to Bitcoin exchange. We suggest that you use Bitfinex because it provides the highest level of liquidity for this pair.
2. After you have completed the brief registration process required by Bitfinex (which takes about 5 minutes), navigate to the Deposit/Withdraw page. Choose your favorite way of depositing funds here on this page, and then be sure to pick Bitcoin from the "Deposit from" drop-down selection (we recommend using SEPA or Wire Transfer).
3. In the "Amount" column, enter the number of bitcoins that you wish to sell, and then click the "Exchange Now" button.
4. On the Bitfinex platform, your BCH balance will be updated to reflect the successful exchange of your BTC after the transaction has been completed. From this point forward, you have the option of moving your BCH to an external wallet or keeping it on the safe platform provided by Bitfinex.
Where to make expenditures with Bitcoin Cash
Bitcoin Cash may be spent in a variety of different ways. You have the option of using it to make online purchases of goods and services, or you may choose to keep it as an investment.
There are a few different avenues open to you to pursue if you are seeking for ways to spend your Bitcoin Cash. You can either use it to buy goods and services online or trade it on an exchange for other cryptocurrencies. You can use it to buy goods and services online. You might alternatively keep it as an investment and anticipate a growth in its value over the course of time.
No matter what you want to do with your Bitcoin Cash, you should always start by doing the necessary research. There are a lot of fraudulent activities and websites on the internet that are trying to steal your money. You should never part with your personal information or private keys, and you should only do business with reputable providers.
Join me at:
Noise, Read Cash, Hive, noise.app
Disclaimer:All texts are mine and original, as stated. Any resemblance to other content is entirely coincidental, as is any similarity. Copyright © 2022 JHT — All Rights Reserved