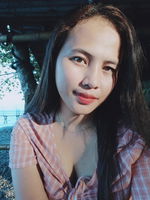 Oh yes, of course. Absolutely, yes. I don't know how to disagree with this after that Christmas night.
That Christmas night when the bar is busy and the stranger and I were close.
Shall I call it a too late Saturday evening or an early Sunday morning?
Year 2010 in France
That Christmas, I was lost in thoughts of Santa and confused between going out with friends or to stay in bed. Not because I did not wanted to have a good time with my friends but, because I was struggling with my university exam. Do you know the subject "Basic Mechanics"? If not, then be happy for that as there is nothing basic in that subject. Perhaps we can consider I was never a bright student so I was restless on my mind about it.
Meanwhile, I was about to burn the midnight oil when my phone beeped for the third time showing messages from friends -- asking me to join them and drink the night away.
Heaven knows I held a tight grip away from the temptation yet I found myself with friends on that winter night in hopes of relaxation.
We had some fun and eventually by break of dawn, we ended up at a bar.
I remember an almost empty bar with few passed out rum lovers. Everything is in it's usual setting: the music, fancy lights and the slightly messed-up chairs and tables. Everything is casual except for that dim-lighted corner.
I fixed my gaze towards it and Voilà! I found something unusual in a bar - a gorgeous glam face with long shiny gray hair who's deepened into a book. She was lost in the depth of "Le Comte de Monte-Cristo" by Alexandre Dumas.
A novel of an adventure of the person who got lost in time for something he never committed and the worthy revenge we wanted him to take. Her straight face look trying to find the meaning of all the sentences made her most beautiful and me as the most curious one.
"Is that the Count Monte of Cristo you are looking?" Struggling tone of mine just said it with a little stammer.
She looked at me with a very serious face.
"This is a very unusual place to look for him. Better join me for a beer!" I jokingly asked.
She just stared at me and mumbled "Dantès" as she is trying to know him more in the story. I told her she may not be able to find the story ending if she keeps on reading under the dim lighting of a bar while smelling mixed alcohols and looking after her drunk friends. She disagreed with a soft smile and said that she is alone and this is maybe 27th time she is rereading the book.
I told her revenge is best served with rum. She then agreed and softly laughed and her laugh blended with the bar's music.
Tab started with rum and some burnt smelling Chinese dish and many deep aspect of the story to author's life to our lives.
After so many short story sharing, she shared her name - the name I never knew will be the only name that matters to me afterwards.
Her name is Océ, short for Océane. She is a university student from France, Marseille. While getting to know her and finding my adventure of falling for a beautiful new love, I almost forgot about where I am and what is reality and what's space.
I only got my senses back when suddenly, my friends came by and asked me to go back home as it's sunrise and we also needed to study.
Exam was important yet attraction of Océ was more affectionate than the books of Mechanics. Missing out a chance to be next to the girl like Océ was something I couldn't afford at all at that moment.
Needless to say, I decided without a second thought.
I told my friends I would stay & live this big universal event personally.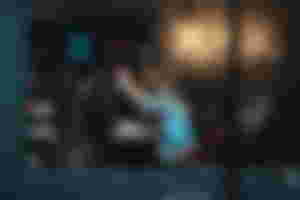 So I was left there, inspecting thoroughly every detail of her face and when she caught me, she just smiled back as she took another drink. From that moment, I never let her hide from my sight and we connected more & more as I stayed with her like hers. Yes, I failed in the subject for that term which I had an exam the next day but, I had passed to her heart which became dearer to me as time passes by. The mechanics of our hearts connected that late night in that very bar over few words like we are experiencing Celestial Mechanics, maybe.
She flew back to Marseille, France in 2016 before Christmas.
Being away from her was something I couldn't afford. Now I am with VISA permission to fly to her. The COVID-19 pandemic border closure & Airlines lockdown is the one thing which is the obstacle for me now. Can't wait to fly to her country and spend my days next to those prettiest eyes where I could just forget about me and I will be with her again personally, my Dear.
"I love her for long. As long as I have known her -- always."
Love is the best thing we Do.
So fall for it without fear..
---
My grandpa couldn't erase the smile on his face as he told me that encounter.