How High We Care and Awareness of the Environment: Reflections on Earth Day 2022
Yesterday, April 22 was commemorated as Earth Day, where the theme for this year's Earth Day is 'Invest in Our Planet'. There are very high expectations for us as humans to always preserve the earth and protect our health, families and jobs.
Human desire to continue to live on planet Earth and the fact that humans do not have other habitable and friendly planets might make people start thinking.
Where at first think superficially, and in the end will think deeply about the need to protect the earth. Currently, there have been many studies and facts that explain that planet earth has begun to lose its biological, physical and chemical abilities; which is generally referred to as environmental degradation.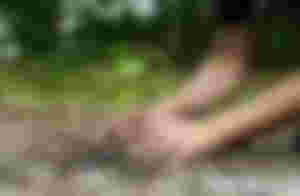 The period of concern for the environment began to increase and the emergence of Environmental Education in formal education which aims to create awareness. Increasing environmental awareness is expected to reduce the misuse of the environment and its resources.
The quality of the environment is far from abating and its purity is consistently and irreversibly eroded by anthropocentric activity. This is evidence of the many environmental problems we face on a daily basis such as pollution, waste, depletion of the ozone layer, acid rain, species extinction etc.
Environmental problems continue to increase along with technological advances and population growth and the ecological balance continues to be disturbed from day to day.
The most easily recognizable changes are the increase in global temperature and sea level, the increase in greenhouse gas emissions, air pollution such as carbon dioxide and methane. Other human-caused changes include extensive deforestation and land clearing for agriculture and urbanization, leading to the extinction of species as natural habitats are destroyed.
The scale, spread and rate of change of drivers globally is unprecedented. Population increase and economic growth push environmental systems to unstable limits. Human expansion is also accompanied by fundamental changes in the scale, intensity, and character of society's relationship with nature.
Since the industrial revolution, many economies around the world have pursued economic growth and applied advanced technologies to exploit the earth's resources and in many cases modify the earth in practice.