MarcDesela reporting:
Digital artist Beeple's creative masterpiece "Everydays: The First 5000 Days" was sold at Christie's auction house for $69 million. According to the auction house, this auction will place him among the "three most valuable artists in the world."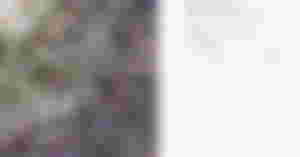 Christie's auction house did not disclose the buyer of this artwork. This giant collage is a piece of 5,000 digital photos created by Beeple every day since May 2007. It is the first Christie's to use non-homogeneous tokens ( NFT) pure digital art auctions.
Noah Davis, a contemporary art expert at Christie's, said: "Christie's has never auctioned off such a large and important new media artwork. Beeple's works provide collectors with rare opportunities and have masterpieces created by top digital artists using blockchain technology. ."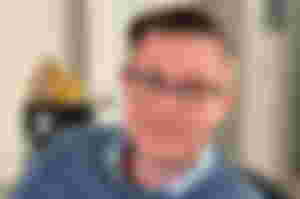 In "Everydays: The First 5000 Days", Beeple combines recurring themes and colors, and each work is roughly arranged in sequence. Upon closer inspection, you will find abstract, fantasy, absurd or weird images with strong Personal emotions or reflect current events. Repeated themes include society's fascination and fear of technology; desire and indignation for wealth; and the recent political turmoil in the United States.
Davis said: "Beeple looked at all his works on Instagram and regarded them as Duchamp's ready-made works of art."
Beeple said: "Now I will review my work from the perspective of a political cartoonist. In addition to sketching, I also use the most advanced three-dimensional drawing tools to comment on current events in almost real time."
There are several factors that explain why Beeple's work is so valuable. First, he has established a huge fan base, with approximately 2.5 million fans on various social channels. And he is famous for being prolific: As part of the "Everydays" project, Beeple creates and publishes new digital works every day.
Beeple said in a statement issued by Christie's auction house: "In the past 20 years, artists have been using hardware and software to create art and spread it on the Internet, but never really own and collect it. The method. With NFT, this has now changed. I believe we are witnessing the next chapter in art history, which is digital art."
John Watkinson, the co-founder of CryptoPunks, said that CryptoPunk collectors are mostly "crypto-hard fans" and "crypto-rich people."
"Now there are some wealthy people in Silicon Valley collecting these things. If you own such a rare thing, it makes a lot of sense."
On Thursday, Noah Davis told CNBC that digital artist Beeple became rich after selling his NFT work for nearly $70 million at auction.
Davis said: "Beeple is now a rich man and I am really proud of him."
NFT is stored in a digital wallet and is unique in design. Proponents say this scarcity is critical to its value. The ownership of each NFT is recorded on the blockchain network, and this digital ledger also provides support for cryptocurrencies such as Bitcoin.
Whether NFT is an innovation in the art industry is still questionable. The discussion about NFT art has aroused concerns including those in the traditional art ecological chain. There are also voices who believe that this is the gospel of artists. The comments were mixed.
Ouke Yunchain Research Institute said that the high-priced NFT pricing logic part is really artistic or collection value, but there are also many high-priced NFTs that are hype and even fraud. Ouke Yunlian Research Institute emphasizes that these unique artworks or collections are not "scaled" industrial products, and have no real and reliable market fair value.
Nathaniel Whittemore, an audio show host at Coindesk, said in the show that it is not necessary to look down on the number of people who believe in the NFT market, but to see how big the market is.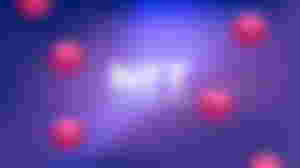 Researchers at Delphi Digital commented that these tokens are considered NFT market indexes. Many people don't understand NFT, so instead of buying NFT directly, digital tokens flooded into the relevant market to bet on the development of the NFT market.
The Song Jiaji team of Guosheng Securities Blockchain Research Institute believes that the demand for NFT is unknown, how many physical assets must be electronic, and how many electronic assets must use the blockchain. These issues still need to wait and see. The value of the underlying assets of NFT remains to be seen. Ascertained. In addition, we need to observe the technical threshold and long-term value of NFT, and we need to pay attention to the risk of price fluctuations in the secondary market in terms of valuation.
Senior art critic and founder of the Art Internet Conference, Wang Yan pointed out, "From the perspective of this lot alone, Everydays: The First 5000 Days has unique value, whether it is the'first ' meaning embodied in the transaction or the aesthetic expression of the work itself. Power is the support of its high price. Art creation and the art market are inevitably escalating, and we should rationally face the intervention of new technologies."
Ji Tao, a researcher at the Auction Research Center of the Central University of Finance and Economics, said that at present, NFT art only occupies a small share in the contemporary art market, and may have a parallel relationship with the traditional art market, and will not shake the original foundation.
The art director of a well-known contemporary gallery in the 798 Art District said that the price mechanism of NFT art works is completely different from that of the traditional art market. "The value-added of a work of art requires many years of operation of the gallery, multiple exhibition records in art institutions, etc., and it needs to be placed in the narrative of the entire art history to find its status and value. But the rise and sale of Beeple's works Basically it has nothing to do with it. The value is no longer based on the scarcity of the work itself, but based on the fact that the collector can prove that he is the only original owner of the artist's signature and prove the circulation and ownership of the rights and interests of the work.
While more and more auctions are sending NFT art to high prices and hot searches, there are also voices who point out that we should be more alert to risks.
Nadya Ivanova, a foreign NFT researcher, publicly stated: "The important point to understand the NFT market is that it is very new.
"NFT allows us to reflect on today's art ecology. Practitioners and collectors need to think about whether this is a blue ocean or a mirage after low tide."
Image source: Twitter, CNBC, Christie's, Pixabay.