Where to Find Support for Your Ambitions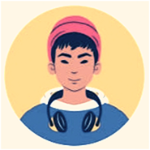 Pursuing your ambitions can be a rewarding and fulfilling journey, but it can also be challenging and overwhelming at times. It's important to have a support system to help you navigate through the ups and downs of chasing your dreams. But where can you find support for your ambitions? Here are a few resources to think about:
Friends and family: Your loved ones can be some of your biggest supporters. They may offer emotional support, encouragement, and practical help as you work towards your goals. Don't be afraid to reach out to them when you need a boost or some advice.
Professional support: Consider seeking out professionals in your field who can offer guidance and mentorship. This might include joining a professional organization or finding a mentor through your work or educational experiences. These individuals can offer valuable insights and guidance based on their own experiences and can help you navigate the challenges you may face as you pursue your ambitions.
Online communities: There are many online communities and forums dedicated to specific industries or interests. These can be great places to connect with others who share your passions and can offer support and advice. You can also find online courses and workshops that can help you develop new skills and knowledge that can help you achieve your goals.
Support groups: If you're facing a specific challenge or obstacle, consider joining a support group. These groups can provide a sense of community and allow you to connect with others who are facing similar struggles. Support groups can offer a safe and supportive space to share your experiences and receive guidance and support from others.
Coaches and therapists: If you're feeling overwhelmed or stuck, consider working with a coach or therapist. These professionals can provide valuable insights and help you develop strategies for overcoming challenges and reaching your goals. They can also offer a supportive and non-judgmental space to explore your thoughts and feelings as you work towards your ambitions.
Books and resources: There are countless books and resources available that can offer inspiration and guidance as you pursue your ambitions. Consider reading biographies of successful people in your field or finding books that offer practical advice on achieving your goals. There are also many podcasts, blogs, and websites that can provide valuable insights and resources to help you on your journey.
It's important to remember that it's okay to ask for help and support as you work towards your ambitions. Don't be afraid to reach out to others and take advantage of the resources available to you. With the right support system, you'll be better equipped to overcome challenges and achieve your goals. It's also important to be patient and kind to yourself as you work towards your goals. It's okay to take breaks and celebrate your progress along the way. With determination and the right support, you can achieve your ambitions and reach your full potential.