Either You Run The Day Or The Day Runs You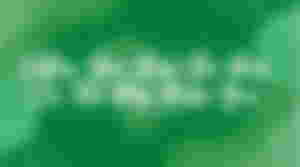 Imagine you're on your deathbed, and the ghosts who represent your untapped potential are standing around you. The ghost of the ideas you never acted on, the ghost of the talents you didn't use, are standing around your bed angry, disappointed and upset. We came to you because you could have brought us to life, they say, and now we have to go to the grave together, so I ask you today How many ghosts will surround your bed when the time comes?
How much time do you devote to self-improvement?
How much time do you devote to your dreams each day?
How much have you invested in yourself?
I made a decision. I didn't go to the doctor and get surgery to get a new brain or get a new heart. I didn't pay any money to get an upgrade. I didn't get Eric Thomas's 5.0 stars out of 5. I was the same guy. Then what happened? How do you have a multi-million dollar company when you come from nothing?
I decided one day that enough was enough. I'm tired of being average. I'm tired. I'm tired of being good. I'm tired. You've got to get a little bit more intense about your life and your business. You've got to stop being so dad-gum casual. You've got to get into the game. If you're going to play the game, let's play to win it. Let's play to Max it out. Let's play the 10X.
I want you to shrug I want you to feel it. I want your intensity level to go up because it's the decisions we make to chase our best version of ourselves every second of every day that alter the direction of our lives. There's going to be more times that you don't want to do something than you do want to. You are constantly going to have to do things that you do not want to do.
What do you do on the days that you don't feel like it? Every day I feel it. Every day I feel it. You are the only person that can pull yourself out of anything you focus your mind on. You can change. If you don't like the way your life is going, you're the only one who can change it. You will be challenged in your chaos. You have to force yourself.
Anything that's a break from your routine is going to require force, and the only way you'll get it is by forcing yourself to be uncomfortable Get out of your head, get out of your feelings. Your feelings are screwing you. I don't care how you feel; I care about what you want, and if you listen to how you feel about what you want, you will never get it because you will never feel like it, but I grind anyway.
My back is up against this every day and I've got to go that way. I don't give a damn who is in front of me. They're not going to stop me. You will be judged by how you face that test and how you overcome it. What determines the rest of your life The one mentality that you must have in life is that regardless of what's in front of you, you still must grind.
I'll never be in the Olympics. I'll never be a professional athlete, but I'll still grind. I fail at almost everything I try. If you are still alive, there's still room for improvement, there's still room for growth, there's still room to grow and be better, but I will still grind. It will not be easy to change. It's not easy. If it were, in fact, easy, everybody would do it. If you're serious, however, you'll go all in. It's not over until I win.