Do Your Practice And All Is Coming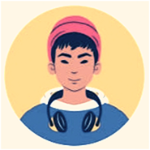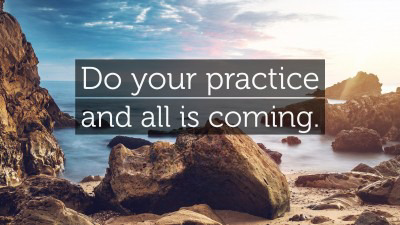 You have to start living your life in anticipation. You have got to start expecting great things to happen for you in order for them to happen. That's what happens when you live your life in anticipation. That is what happens when you live your life in despair. When you change the frequency at which your tower emits, different things return to you.
You will have good days and bad days, but you will always learn something more or something new, and you will learn more overall on bad days than on good days. The time is now for people to express themselves and believe in themselves. It is now acceptable to be great. People on this earth shun people for being great or for being a bright colour or for standing out, but the time is now for it to be okay to have the greatest year ever.
You can't read somebody else's book about some theory on how some guy set up in their nice, warm office and wrote some book with a nice cup of coffee in his hand. I want to see that guy who immersed himself in hell and thought about quitting and leaving his wife and kids, and why am I here—is it worth it all of this craziness—and discovered a way to get through it. Whoever says he can and who says he can't is usually correct.
I was willing to die doing something I loved, so if you want to die to do something that you love, 99% of the time you will come out on top. It won't happen. Don't do this. Don't do that. Okay, whatever it is, it doesn't matter what they say; whatever you believe, you go for it, and you gotta understand that before you succeed, you must first learn to fail, because if you fail one or two times and you stop pursuing your dream, you ain't ready anyway.
Many of us are going through difficult times in our lives; some have been bullied, others are simply stressed out, and still others are insecure, and some people are fat and overweight, and the world puts a lot of this in your mind; it's not just you. My whole thing is about having to develop a mindset that is indestructible. I had to armour my mind when you have nothing.
You know that if you wait until you have something, you will never have something of any size or scope. There's something inside the human mind that, when you do what's right and you get outside of yourself, there's something that'll click for you. You learn to work with the people who deserve it, not the ones who need it, because that's the way life is. Work's life doesn't respond to what we need; it responds to what we deserve.
It doesn't say that if you need a harvest, you'll get one; it says that if you plant in the spring, you'll get a harvest in the fall. In life, people emulate the end result, not the process; the end result is what they see when they emulate what Kobe did before he scored that 61 that day he was practicing. practise his whole life. Are you willing to practise your whole life?