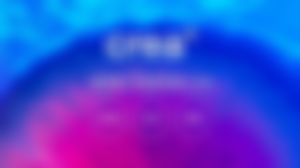 What is Creary?
Creary is the decentralized social network of digital art portfolios based on the blockchain that rewards producers and curators of digital art. It is a platform that distributes cryptocurrency to artists and creatives.
Creary is a more advanced version than its predecessor, the desktop version known as Creativechain.
In Creary, authors can register the copyright of creation and distribute their work directly to their fans. Anyone can share their creative portfolios, by uploading legal digital content, images, videos, music, texts, digital books, or any other multimedia format.
Users are rewarded with the platform's own token called CREA that can be easily converted into any other coin and fiat currency. …
Creary, a new social network built on the CREA 2.0 blockchain
This blockchain project fills the gap so that artists and creatives can publish their content benefitting from the votes, interactions and downloads they receive from other users. Also, it offers the possibility of registering your publications in the blockchain using copyright licenses.
Creatians can immutably record with a timestamp any artwork into the Crea blockchain. This way, any creator can prove a particular artwork's authenticity and its original authorship.
Creary also fights for Internet freedom. They have created a p2p universe where there is no censorship by centralized entities that decide what their users see.
The cryptocurrency allocation and supply protocol work like this in the CREA 2.0 blockchain:
In CREA 2.0 the issuance of the new currency will be based on a percentage of inflation over the total currency existing at that time. It will go from annual inflation of 40% (CREA 1.0) to 8% of annual issuance in CREA 2.0

In the new version 2.0, the rewards will be much more distributed in proportion between the interested parties that use the network: 70% Authors and curators of content, 15% among the holders of the token, and the other 15% among the witnesses of the network. …

Proof of Creation is a type of algorithm that issues rewards in tokens for the creation and curation of content. Users decide with their "likes" as votes which publications should be rewarded by the system.

Any online platform can easily integrate this token distribution system and create decentralized applications (DAPPS). This distributed monetization model promotes the creation and collective work while distributing power among the members of the community.

Join the decentralized community of Creary now and start making profits from your creative works.

The art revolution will be decentralized!

Check out the new website!
➡️ https://creaproject.io

 

ABOUT

Crea

Crea is the platform for the creation of hypermedia dapps based on the #blockchain that rewards creatives and curators of digital content. CREA, IPFS, DPOS

Resources

https://www.publish0x.com/deus-ex/creary-the-decentralized-network-project-that-rewards-artist-xqkqpko