Online Hacking: When my fb account was hacked
Social media allows everyone in society to stay in touch with one another and create new acquaintances worldwide. People also utilize various networking sites to get daily news updates and current social media in place for multiple activities, including communication, company promotion, advertising, product campaign, getting news updates, giving an opinion, blogging, music sharing, etc. It also has many drawbacks; however, most individuals do not know the problem caused by social media.
Many challenges are related to social media, but the common and the worst challenge for me is hacking. I will focus on this challenge, for I have seen many users, especially on Facebook, where their account has been hacked, and that includes myself. Hacking is a type of criminal conduct in which a hacker gains access to a user's account and steals all of the user's personal information. Hackers utilize a variety of traps to hack, including different programs, tiny files, and other appealing content.
To experience this kind of challenge is disturbing. I've been in a situation where you constantly worry and wonder if there's a way to get it back. It bothers me and stresses me out to the point where I can't concentrate on my academics. My account means to me, especially that it is needed for my studies. So, I've tried to search for people who recover accounts and even joined a group page about hacking and account recovery. That's where I discovered that many of us had been victims of hacking. Most of them are the same as mine, who was hacked after clicking a tag link from their friends. It could be a link to a scandal, a post of a person that has died, or a job posting link. However, what perplexes me is that individuals who tag a link are unaware of it and unable to view their posts. It could be the hacker's doings, in which case they can access the account without the user's knowledge.
Experiencing this kind of challenge is a big hurdle for social media users. That's why, we should be cautious in everything we do in our social media accounts. Don't blindly click on dubious sites, links, or anything else that piques your interest, because sometimes curiosity leads us to seek out unpleasant.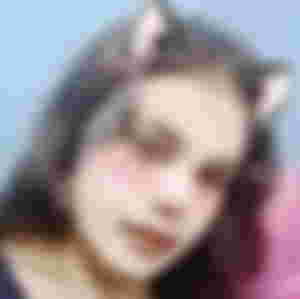 I just want to share this picture of mine. This is the most memorable profile picture that I ever had because it reminds me of the day when I saved my account from being hacked. I was stressed and couldn't focus on anything because the only thing that came to my mind was how to retrieve it. I even tried to get aid from other people who knew how to recover a hacked account because I couldn't do it myself. However, none of them successfully recovered it. But one time, I tried recovering it on my own, and to my surprise, I was able to return my account. I was overjoyed at that time. A month had already passed before I made it back, and I couldn't believe it. I will never forget this stressful moment in my life, and I will never let this thing happen to me again.