UHIVE: Revolutionizing social media! 📢 Uhive's Airdrop is Coming Soon! 🚀
"Freedom of speech (moderation)
Magna Carta Initiative
Uhive's goal is to give every user the ability to moderate all of the content that appears on the platform!
(Public Moderation)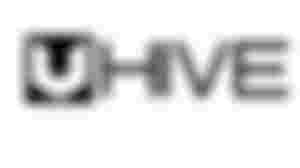 Posts/Spaces moderated so far-   877160
 At Uhive, our mission is to revolutionize the social networking experience by cultivating an inclusive, decentralized, and rewarding digital ecosystem. We aspire to empower individuals through freedom of speech, wealth sharing, and democratic principles, while fostering authentic connections and innovative opportunities. With a commitment to pioneering technologies and a user- centric approach, we strive to create a sustainable, thriving Metaverse that transcends boundaries and transforms the way we interact, collaborate, and prosper in the digital realm.
Create. Engage. Earn. Repeat. Building a new era of social networking, where freedom of speech meets with democracy, you will have a safe social network to surf on. Download Uhive today, and live a social networking experience like never before!
📢 Uhive's Airdrop is Coming Soon! 🚀
More details about the airdrop will be revealed soon, but for now, the focus is on growing our user base! The more users join Uhive or register for the airdrop, the bigger the rewards for all. With more users, the token value and economy will grow exponentially! 🌍💰
Airdrop Overview: 🌟
The upcoming Uhive airdrop aims to bring excitement and rewards to our users. Don't miss out on this amazing opportunity! Learn more about the airdrop in their blog.
Sign up below to receive the latest news on the airdrop and share this link with everyone you know. Let's make the Uhive airdrop the biggest and Uhive the next big thing!