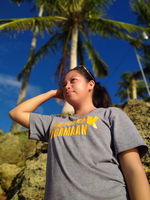 Out of boredom, I always automatically open up my Facebook account just to catch up with the trends or to kill time. Upon scrolling, I perpetually noticed those happy smiles yet dim eyes, sad phrases or words yet just living in conformity and genuine yet disgruntled posts.

But my friend's recent post really caught my attention that made me contemplated for a while. Her post says, "gusto ko na lang mamatay talaga" - (I really want to die right now)  and she continually expressed her frustration  in the comment section saying:

"sana all masaya ang family"
( I hope all has happy family)
"sana all alam ang halaga ng pamilya"
(I hope all knows the importance of a family)
"sana all alam kung gaano ako naapektuhan"
(I hope all knows how affected I am)
" sana all  alam makiramdam"
(I hope all can be sensitive)
" sana all naiintindihan ako"
(I hope all can understand what I am going through)
and lastly stated a question
"pwede na bang sumabay sakanila ngayon? "
(CAN I DIE ALONG WITH THEM RIGHT NOW ?)
Her friends were worried about her. They comforted her publicly on social media but instead of appreciating their sincereness, she loathed them. This was a  rare incident I ever saw  because naturally when you are in the midst of dwelling in a certain emotion, you would still express gratitude to those who comfort you eventhough you  feel empty. 
But then, I started to relate myself to her.
On my empirical view, the biggest factor that made people feel inferior is because of insecurities or the two words yet powerful SANA ALL.
SANA ALL is an expression here in the Philippines . It is anindirect way of showing envy, or being resentful. Sana all is translated as 'I hope all- have these and that, brainy, rich kid'.  These are the common 'sana all' I often  hear from the young teens whether on the sidewalks, market, classroom and even on social media which obviously became an expression of today's generation. But if we discern the truth about it,  it turns out to be the battlecry of desperation . 'Sana all' basically means to acquire things what we do not have- possesions, lifestyle, career, happy family and the like. We are eager to be in someone's shoes because we think their life is perfect .

As with my friend's recent post,  I was once felt what she feel because I am a product of a not-so-in-good-situation kind of a family. Whenever I see family pictures, parents who support their child at school and always present during assembly meetings or any gatherings , siblings who are inseperable and a family that hang-out together ,  it feels like truth slapped me hard. That I have not experienced those . It is what I have been longing but  all I could just say on my mind is, 'Sana all'.

But realization struck me . I came to think that if I won't bother comparing my personal life to  others would I feel negativity or insecurity? I don't think so because if I will see the other way around, the result could be joyous ,satisfied and  unbothered.
For some teens experiencing insecurities, probably they would  fill the big hole in their heart by doing rebellious acts  in a way of destroying theirselves through vices, engaging in pre-marital sex and or even in bondage of suicidal thoughts. But it must not have to be that way because there's a better solution to surpass those insecurities that's beating us up every night.
Here are the tips to battle up insecurities.
I managed to twitch my biggest 'Sana All' into 'Possible ' mindset by :
Being appreciative.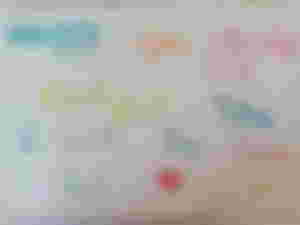 Imagine your workplace or home without appreciation. Definitely there  is  a gap with you or among the people that surrounds you. But imagine yourself  being appreciated by your family member or boss. You feel happy and motivated, right?  Sometimes what hinders you to appreciate things around you is familiarity that is why you cannot appreciate what is around you. You have to be sensible and allow your self to appreciate little things. If you cannot appreciate small things how will you handle good big things? Maybe you will end up being proud and self-centered.
Even though everything is messed up around you, always see the brighter side that is to come. Appreciating small things is the key to become genuinely happy because you know that there are still good things that are happening in a turbulent world that gives enough reason to experience joy to our soul.
Stop comparing your self to others
Think about everything you want but not to the extend that leads to self-pity. Always remember that  some are now reaping what they sow , some are still cultivating and some are still about to sow a seed. With that, you have to be aware what stage you are in and have to accept it because there is a process and a season for everything. Sometimes you do not realize that what makes you human is your flaws . So it is okay to slow down and enjoy every smack of downfalls rather than comparing your situation to others. Work on your strengths and be a better version of yourself. There is a purpose why you are in that situation that's why you do not have to compare yourself to others because you are uniquely, purposely ,fearfully and wonderfully made by God. And note that without failures and insecurities you will not grow.
Accepting situation and making it as a challenge
My daily reminder
You might find it difficult to accept of who you really are and where you came from, but always remember that there are still people out there who believe in your capabilities and and appreciate your existence. There are instances that your passion and desires are slowly fading because of the unequal treatments and or toxic surroundings but do not stop aiming for excellence . Take it as a challenge to yourself that you are not just taga "Sana all" rather 'someday' you will become what you have affirmed for your self. When you are about to quit in any aspect of your life , ask your self "Why am I born?" "What is my purpose in this life?" and you must remember that it takes a mess to have a message. It takes a trial to triumph. It takes a hurt to have a healing. It takes a death to have a resurrection. It takes pain to have progress. It takes a struggle to have a story worth telling. It takes a victim to be a victor. If you want to make your potential a gift, to make your passion a profession and to make your dream come true, keep challenging your self to level up.

Saying 'Sana all' can affect your inner self. So stop and be renewed. Start building positive mindset to let your 'Sana all' be 'Possible'.