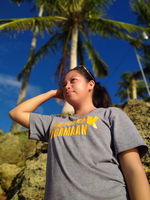 The image of many people have of a Christian today is someone who shouts "Amen", carries a large bible or prays very often. They view a "born again" Christian as someone who is against everything fun. These perceptions are not true. Our good God wants you to enjoy an abundant life. This article will help you understand how to benefit from a balanced Christian life.
UNDERSTANDING YOURSELF
Humans have been created as threefold beings, Spirit, Soul, and Body. The spirit of the person is the part that communicated with God; the soul consists of the emotion, will, and mind; the body is the flesh. God's word declares his concern for the three areas in 1 Thes 5:23 - May God himself, the God of peace, sanctify you through and through. May your whole spirit, soul and body be kept blameless at the coming of our Lord Jesus Christ.
As you desire to grow in your spiritual life, strive to develop and protect the other two areas-your soul and your body.
SPIRITUAL ASPECT
Our number one priority must be to maintain our relationship with God. Service without relationship will lead to spiritual burn out, pride or works of the flesh. "If you do not honor the Lord first, it does not matter what else you do" Matt 22:37-38 . God desires an intimate relationship with us. As we worship regularly, we maintain our lives in proper perspective. A quiet time with God provides time for reflection, gives us a chance to think about where we want to go and what we want to become. The richest and wisest king, King Solomon, wrote that man could gain the whole world and yet discover that he has gained nothing if he has lost his soul in the process . This is his advice to mankind.
Now all has been heard; here is the conclusion of the matter: Fear God and keep his commandments, for this is the duty of all mankind. Ecclesiastes 12:13 NIV
Many believe that work is the most important thing in our lives. Hence, most of their time is spent on work. Have you seen people beyond office hours? Even their weekends are filled with make-up or extra jobs. The situation may be fulfilling and financially rewarding for a while but in the long run the effects are serious: broken family, broken body and broken piggy banks.
INTELLECTUAL ASPECT
It has been said that the majority of organic diseases today have had psychosomatic origin. This refers to body diseases initiated or aggravated by unhealthy thoughts and emotions. Most people are so busy rushing back and forth that they seldom take time to think seriously about who they are and why they are doing what they are doing. They engage in frantic activity, instead of thoughtful analysis. They get so busy climbing the ladder of success that they lose sight of the fact that ladder may be leaning against the wrong building. From some scriptures, we can identify some important steps that we need to undertake
1. Let us regularly confess our sins to God in order to receive that peace of mind
2. Let us remove unnecessary mental confusion by focusing on our purpose in life. This means each one needs to identify her calling in life and focus on that calling. Rick Warren's book, "Purpose-driven life," is recommended to every person seeking direction in life.
3. Let u learn how to handle stress. By prayer let us ask God to help us do what we need to do for Him to do what we cannot do
4. Let us identify and reject demonic thoughts.
PHYSICAL ASPECT
Since God's work is done through human instrumentality, it behooves the Christian to care for his body. Careless living is condemned in the Bible, and caring for one's spirit, soul, body is commended.
Here are four simple spiritual principles of health that we need to apply to our lives. They are principles not rules and regulations.
1. A healthy diet
Over eating is just as harmful to health as under-eating. We must have a balanced diet. Feasting must be balanced by regular fasting.
2.Regular Exercise
Muscles start to waste away if they are not stretched and strengthen while joints stiffen when they are not used enough. If we want to serve God and other people for longer years, let us choose to exercise more. We could do this by walking or cycling more. We could go back to our neighbors and play with them. We could dig our garden, clean the yard and grow lots of healthy vegetables and so on.
3. Rest and Relaxation
The 'Sabbath' principle suggests that human need one day in seven free from work and as different as possible from the other six. Christians whose lives revolve entirely around their work, their families and their church tend to feel guilty when they spend time for rest and relaxation. Art, literature, music , dance , hobbies, reveal God's creativity. Spending time contemplating or participating in these activities refreshes us.
4. Mind exercises
The enemy uses every possible influence to corrupt our thinking and disrupt our emotions. As we have meditate on words of God, it urges us to adopt godly ways to a healthy mind.

SOCIAL ASPECT
According to psychologist Sidney Jourad, fully 85 percent of your happiness in life will come from your personal relationships. Your interactions and the time that you spend with people you care about will be the major source of the pleasure, enjoyment and satisfaction that you derive daily. The other 15 percent of your happiness will come from your accomplishments.
Curtail all of your life-wasting activities. You need to go back to your purpose in life and from their organize 24 hours a day in such a way that give you the greatest possible return of happiness and contentment. Undertake your works or studies with single-mindedness and excellence so that it will be unnecessary for you to take work home for the evenings and weekends. Save time to build meaningful relationships.
Start with your family, if you are married, your spouse must be your best friend. If you have children and if you want to raise super kids, take time to sit down with them and ask questions and listen to what is going on in their minds. The children tend to feel a deep sense of value and importance that is manifested in self confidence, happiness and good relationships with others.
If you are single, do not dwell too much om social media. Try to communicate with real people. Unwind and get lost with spontaneous conversations you know that are relevant. Show genuine affection and care . However, choose who you are friends with because it might affect your whole being.
Remember that all your achievements outside of your home become meaningless of your family breaks down. But all failure outside your home become bearable if behind you stand a strong and healthy family.