My kind of Christmas
I would like to greet all the users and authors here, especially to those big time tipper @MarcDeMesel @Pantera @scottcbusiness @Ellie and many more, of course our @TheRandomRewarder@TheRandomRewarder a happy and Merry Christmas.
I will just share of my bad and good about this christmas. Though im a little bit lonely due to i lost my mom 5 months ago, but i need to raise up.
We all know that Christmas is the time for giving, loving and reunion of our relatives and friends. Especially for the kids. Last night december 24 is i finally recover my trustwallet account. This currency wallet of mine ia very important since i have a million of stocks of my crypto coins. Past few weeks ago, my Phone got factory reset due to i forgot to pick up my phone from table(where there is a tub of ice cream), and yeah my phone had a drops of water from the ice cream tub. Yeah im careless that day, but im also busy because it's my daughter's birthday. So of course i need to entertain my guest . After that incident my phone is struggling to on and to power off, until it stock to the logo and cannot open anymore. So i don't have choice but to factory reset my phone for it to open.
So im happy last night that i recover my trustwallet, since the phrase is also deleted in my notepad. And God gave me a gut to open my 2nd email and then i found out that the 12 phrase was saved on my draft. Oh M i can't really believe it that i recover my account, i thought i lost my future money for my kids but God is so great and good to me.
So next morning(lately) theres a lot of gifts that we received from their tita's.
Images below is belongs to mine (no copyright infringement)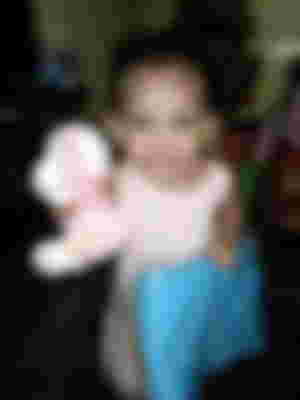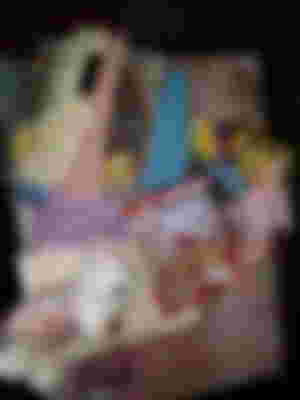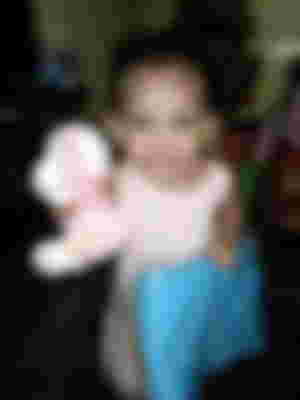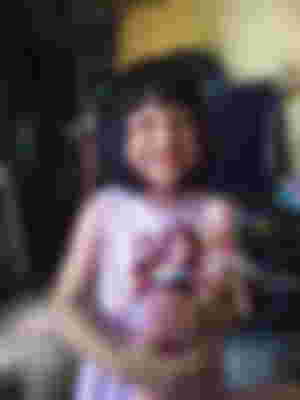 Yeah its every Christmas we received gifts from my partners cousins. It's there tradition to wrap some gifts to their nephews, cousins, aunt/uncle and many more. They always gave us a useful gifts and of course toys for the kids,thats they're happiness "TOYS". I feel happy too of what my daughter's received.
I must say even if you don't have any foods or viands on your table on the day Christmas is still a merry and joyful Day. We believe that Christmas is the day of our Jesus birth. Christmas was firstly origin from Catholics until it became tradition to all over the world that december 25 is Jesus natal day. We don't know exactly the year and day of Jesus was born. But the expert base only on the moon and star of what phenomena Jesus born is. That's why we celebrate december 25.
But my question is;Did you really know what the Purpose of "CHRISTMAS" is?!
If your answer is to attend some
gatherings and fellowships.
-you have a point but it is not
really what God wants us to do every
CHRISTMAS, Christmas is for remem-
bering Jesus that He is our Lord
And he is our Savior and Mighty God.
I don't force anyone to believe me. It is up to you guys, if you believe in God. Because there is a people did not beleieve that there is God;especially those big time businessman/woman,like ELON MUSK. ELON MUSK already said that he don't have any God on his successful carrier and richness. So it's up to you. I know in our times now we cannot really see that God is exist as human now. But for me He is real and he really exist as a divine spirit.
I thought that my Christmas is sad and do not have any money. But in my surprise my partner receive a cash gift from one of our big time investor here in cagayan de oro. He is a BITCOIN HOLDER AND TRADER. So as you expected he is a foreigner. He is the partner of my partners cousin. Way back 2017 when he is a guest here of introducing about bitcoin before. Im not interested this bictoin before. Because i dont have any knowledge about it and i thought it is just a company, so i ignore. Well practically speaking he had a personality of being greedy(sometimes) but infairness to him he is a billionaire now. Since he is a trader of bitcoin. So all of them he gave a cash gifts last night. Im not there due to my illness and migraine. So apparently he did not remember me hahahaha, so no cash gift but it's okay. Anyway the badnews is i can't fully celebrate christmas because im lack of energy, strength, because of my backpain, arthritis, migraine and headache, constipation and many more. I think my health is already complicated. I need an general check up but still no time. So my illness got worse everyday. I knew one day i can be leaving in peace. I don't need to stop of what God wants me. He already plan my life and path. If i carry a burden then i will carry it until my last breath.
Anyway health is wealth, love is heartwarming, and peace of mind is relaxing. That's what Christmas is. Full of joy, love, peace and worship. Be a good person and one day the creator will give an unexpected blessings and miracles.
Again MERRY CHRISTMAS everyone and have a prosperous NEW YEAR very soon.
Shout out to my one and only sponsor!!