Love the person you love in life because we don't know when we will last see and talk to them
I thought about how important y7ou really are to the one we love in life. I wrote on this topic because of the plane crash in julu sulu on july 4 2021. when i watched this video https://www.facebook.com/100254588879722/videos/503030844246173/
I cried .... Because before they die or have an accident, they have so much fun. Even their families can't accept what happened without their loved ones. The heroes of the town to suppress the terrorists. It's very sad ... Because imagine if you were the one in that incident you would really cry, think you were one of the survivors you can really say your lucky because you survived and alive. But those with you that you want to help and save, you didn't do it because of so much fast happened, That traumatized one of our soldiers. Nearly half of their companions on the plane died, so it was very sad and heartbreaking.
Salute also to those tausug muslims who helped these wounded soldiers they are also our heroes for urgent helping these soldiers of ours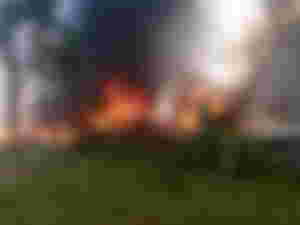 Because we can't tell when we will be in this world, even if you don't know how you died and what you died of, unless you get sick, you will know what is the cause of your death. So while they are still there, let us love our loved ones, no matter how rude they are in the name of being your family or your true friend, you should take care and appreciate them.
I also wrote this article because I have a mother that I should be grateful for and as long as she is alive I should show her that I am here as her child. We are difficult but as long as I can help, I will help. The difficulty is that we don't know that one day it's gone, of course I can't cope if my mom disappears. Now it's not acceptable to me that she has cancer. So every day I talk to her and I thank God. That's how human life is we all die. But when you heard from them that they still don't want to die, it's really heartbreaking, mama is still fighting even though she can no longer cope with her illness but she is forcing herself to live, because she doesn't even want to die yet. Her father and mother are still alive, their my grandparents are almost 100 years old, but their children who are slowly dying. Two of my aunts are sick and now mama is also sick, so now three of them are seriously ill. I don't know if they have genes because their parents are healthy even how old they was, my grandmother can almost walk barefoot and can walk faster. But my mom and my aunt are getting weaker.
So if you have a healthy family, take care of them and let's maintain a healthy lifestyle, because people today often die due to unhealthy foods and have not exercised. Especially its pandemic we can't avoid stress reliever food. Especially when we see  some deicious and yummy food online it  makes our mouth want to taste it.
For our soldiers who died in the c-130 plane crash, I sympathize with their families and friends who lost their loved ones in a sudden and unexpected event. Many soldiers had families and left behind their young children. I can feel them even though my partner didn't die, but when you see the sadness in their eyes, it makes me cry. I don't even know the soldiers who died but I cried at the videos I saw. The bitterness of what happened to them is their corpses were already burned.
Always love your family and friends, we only live once so lets treasure of our everyday lives. Those people that God gave them a second chance to live in this world is such a big Blessings from God above. Not everyone is given a chance to live again so we are thankful that we are alive. No matter how  they are with you, don't cultivate anger. Because when they die, they will feel sorry for us,. But the people we know that are doing a very depravity, God will judge them especially those who kill brutally, raped and killed and the heinous murders of people who are innocent,those people  are the ones should die in a blazing fire.
If a person is kind, they are the first ones that Lord satin taken from us.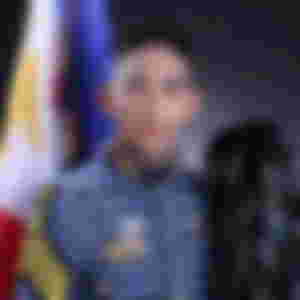 Thanks for reading my article guys I hope you enjoyed. If the grammar is upside down, please forgive me, my translator is always horrific.