Last night was a night of celebration of some noise users who celebrate because of the free tips is back. They receive notifications that they got a free tip. But not all the users had it. And im one of those who unlucky that i haven't surprise or happy.
Image by noise user @Keian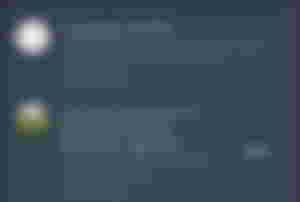 I thought i have too, but when i check earlier at 2am because i woke up 2 am due to my insomnia. So after i read the article of @nenengs1118 its really true. And almost users is so loud is noise.cash because of the free tip. But me im sad. Very very very sad, why? It almost 5 days that noise is so bad at me. Every post or comment of mine or some users who heart my post does not have a value. I was disappointed. Especially earlier. I don't know why noise hate me. Even how hard i tried to be active in noise or i only post 2 or 3 times a day just to prevent from spam. Still noise hate me. I always got zero. Sometimes i don't feels like to active in noise because of that issue. Though its not my first time of having that kind of case. But it really makes me sad. I want to earn even 1$ a day but i couldn't have it in noise. Even here in read.cash, the random rewarder only notice me few. Thats why i only got 1$ or less. Its sad right. But i think it's really my path of being unlucky always. Because when it comes in money. I onoy earned peso, dos or 50 pesos. Instead that i can be motivated, I couldn't make it all due to that issues.
Bash me if you want, i don't care. You're the lucky one but im one of those having a badluck as always. I tried to earn everything thats free but all for me is not worth it. No one wants my promotion. That's why even single referrals i dont have. What a poor woman i am. Sometimes i blame myself of maybe im not that focus or working hard of it. But its not, because of those earning sites and apps. I got aneurysm, astigmatism, migraine and etc. Im always sleep late just to earn even a little amount but all are wasting my time and effort.
Since august until today. I observed that noise really really hate me. If i earn in noise.cash,i only got 0.75$ is the highest and 1$ is highest in 1 week duration. See how bad that kind of amount. I want to delete my account in noise.cash but there's no option of how to delete it. Because i don't want to hurt anymore of being unfair in their system. I know i don't have the right to accused or question those things. Since they only give us free bch money. But if your in my case. You gonna relate of what i feel. Im 1 year in noise.cash but half of that experience in noise i really disappointed and sad. Sorry but that's what i feel.
If you don't want to read it all, just simply unsubscribe and block me. That's simple. I don't need to post a proof of my notif, because i don't want to see it again it makes me feel bad.sorry.