Yes, evil one and guess who?
Its my partner, i really hate to talk about this person. Because i dont want to remember those things he did of me. But i just wanna share it because i want also to hear your side about this.
I should sleep at this hour(8:42pm),but i remember another problem. So i cannot sleep, so then my idea to have an article tonight. Since its not that late. Okay so let's start.
Yesterday, this partner of mine got crazy again(not really crazy but a mood swing that you cannot understand), so here he goes again. I called it (bakukang nasab ang utok), yesterday he told me to cook a "tinolang isda" in english "fish soup". So after i put the ingredients of the soup and wait it until boiled. There is a moringa that i should be pickled into pieces. But when i saw it, it's alreasy gross. So i told him i cannot pick all these stem of moringa , because the soup will be in bitter taste if i put it all in the soup. So he insisted to put all of it because if i will not do it, that boiled soup, he will pour it out on me. So i replied and i said "pour it on me i dont care, i will not follow what you command because i know what will be the result of that moringa if i put it all. So then due to his angriness to me. He walk out and go out without a dinner yet. So me of course, i just chill. (disclaimer:im not spoiled brat as you expected). In my mind that time i know that the result of those mmoringa wil be bitter.,He is the one who got those moringa in our neighbour,and i really don't like those kind of moringa. It is not good to mix it in the soup due to it gross. I only choose or pick those new leaves. So after that night by tomorrow (this morning) he became crazy again, after he ate his breakfast he goes on duty as "maxim rider", so in time of 10am the courier called him, since his number the one i use because i use dummy shopee account just to purchase the piso deals(i will article about this separate maybe tomorrow). So he message me on messenger and this is what he say.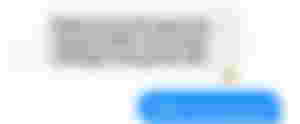 I react laugh because he got crazy again, his mind become abnormal again. That is his reaction when he thinks he disturb by an unimportant things. His patience is very very low like 10% maybe. So he got mad again. And i reply him like this.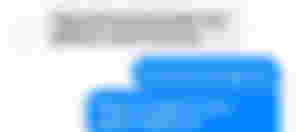 See?! And he replied that what did i did is to frame up him. And i just think whatttttt,,,,, frame up?!. What the.... How could be a courier called his number just to delivered the order. How does a frame up come?. My Ghheeeeddd what a toxic mind he had. His IQ is too much "bakukang" and small. Though I've got the order of course, even i didn't have a contact info on that rider. (earlier of that before my partner go in duty, i text the rider to call this number but the crazy thing is, the rider didn't read those text, thats why he called my partners number which is the one i put on the delivery contact on shopee app).
Okay, maybe you are looking to the evil one topic hahahhaha LOL, don't you read it. He is the evil one. So this is the explanation of how i handle this kind of toxic mind of my live in partner. I cannit call him as husband, because i never name or call him as my husband, though we have 2 kids but he didn't deserve to call a husband, since he is irresponsible and not a good partner to me.
In that kind of behavior or attitude, i simple quite after i reply once or twice. So that i can prevent to trigger more his immortal devil way to kill me in instant, because you know his patience is verylow. So he can kill me anytime if the devil whisper to him. So after that i prayed to God, that i give it to God of what his purpose this person if he will do something good or he will give this person a lesson. I forgot the other word sorry. Its in my mind but it cannit cooperate hahahaha. Anyway the key is to pray to God and say sorry to God of what we did in our fellow man. Though sometimes i cannot control myself and spoke something bad. But it is also my voice out to lessen my heartache of what he did to me. I know its not good. But i always say sorry to God. I let our God do the good things to him or bad to him. I cannot control of what going to be in the future. So i let God to do it.
Sorry for the wrong grammar because i only use google translator but there is translator is not accurate. This translator making me struggle hahahhaa. I cannit find one because it has a purchase. So i choose this free one. Im a poor woman so i don't have enough money to subscribe those sites or apps of having an accurate translator.