Why im telling that breastfeeding is gold? Well why not? As you can see breastmilk is very useful and required to those babies who has a complication, so breastfeed is the best for them.Breastfeed is saving lives to all babies.
Im gonna share with you guys of how breastfeeding is advantage and helpful for babies and mother.
Aside that we can save our money, breastfeeding is also lots of benefits that we can need both babies and mommies.
Read this article below for you to enlighten of what im gonna mean.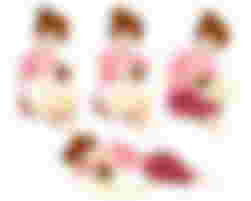 ❇️❇️❇️❇️❇️My Thoughts❇️❇️❇️❇️❇️

My personal experience as a breastfeeding mom is really good and bad, why?

Good - because you can save money and let you help your baby grow healthy and saves time to prepare formula milk.
Bad - because in my experience once your breastfeeding mom and you have something to go in urgent, is you cant directly go to your task or meetings or some important matters that you have to be done.
Maybe for others are easy for them to say that i will use breastpump but im not comfortable with it and also my kids or baby  is inficcient in bottle feed. So for short i suffer a lot.
But because i love my child, i didnt  make it as excuse to all my journey as a breastfeeding mom, until now that my 2nd baby is turning 2, this december. But until i like to breastfeed my baby, so no one can stop me for that. Its really true that babies and mommies had a benefits in breastfeeding.
Like in a past week, we go to the health center to got some check ups on my kids because they got fever and cough and also sneezing to often. So when i tried to check my weight, i thought im gonna be reach 70kgs(154pounds) but not, i just have a weight of 65kgs(134pounds) which is the weight i have on my first baby till now is maintain. I didnt do some diets or doing exercise, for short im lazy those kind of activity hahahaha. Yeah so i got surprise that my weight is still the same. So obviously the rumor about breastfeeding benefits is really fact. But im not sure on keep you away from ovarian or breast cancer. Because i didnt get some test about my organs and chest. So im hoping that soon i'll gonna have some time to do with that lab test, for now it is hard for me also i don't have enough money because i prioritise my moms condition (which is liver tumor). So anyway thats the end of my article. So i hope you enjoy but if youre not then its okay too.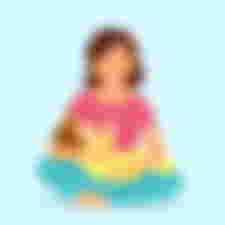 LEAD IMAGE IS BY 123rf.com
〰️〰️〰️〰️〰️〰️E. N. D〰️〰️〰️〰️〰️〰️