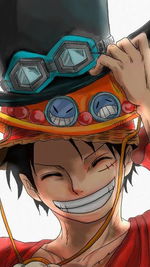 Self is how we define and accept who we are. It is made up of physical and mental characteristics that assist us in objectifying our own reflective awareness based on what we observe. The more we learn about ourselves, the more knowledge and understanding we get, which gives us an advantage in understanding others, especially those who are not accustomed to opening themselves up to everyone.
Each one of us is unique in our own way and to further know what makes a person unique it is when he/she discovers his/her talents and abilities that every person dreamed to have. Uniqueness comes from within it manifest itself inside us, all we have to do is to study and master it in order to have it totally. Find what you are good at because by doing this you can actually reach true happiness and peace of mind. Just like for example in choosing a career, you should listen to what your heart speaks and don't let others decide what path you'll be going because it will only give you so much pressure and might end up regretting.
ADVANTAGES:
Emotional stability- living according to moods can clearly ruin our day so by maintaining a stable emotions it helps the person to balance his/her life problems without over reacting to it.
More empathy towards others- the more we understand the essence of the self the more we empathize others because we already have the knowledge on what's going on to him/her.
Improves self discipline- it enables us to keep away from our bad habits and enhances our self for the better. Also if we maintain self discipline, our life will be easier to work on.
Improves decision making- it allows the person to posses a leadership skill because improving decision making requires experience so by having this benefit the person will surely achieve his/her objective.
More self control- it helps the person to avoid troubles and balance his/her emotions at a certain point.
Which do I think my definition of self belongs to what perspective?
I think it belongs to Psychological perspective because in this perspective it talks about how a person perceive other people. Just like what I said in my definition of self that the more we learn about its aspects the more we understand others. Also in psychological a conscious awareness of one's physically, as well as one's inner character and emotional life, are all part of the self experience. Which is basically inline to my definition that physical and mental attributes that helps us objectify our own reflective consciousness base on what we see and experience.
Personally, I consider myself belongs to Psychological perspective because I push people away due to trust issues from my previous experiences in friendship. There are times I literally generalize people who wants to be friends with me has an intention to take advantage of my kindness. Which is not a good mindset because I look at people as opportunists. Therefore, I agree that cognition, emotions and behavior affects one another because it has been demonstrated that what I felt inside reflects on how I act and how think.