Students' challenges in online learning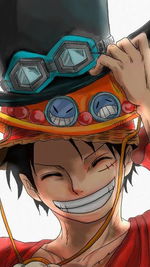 The COVID-19 pandemic forced students to miss opportunities for attending regular classes and enjoying face-to-face interaction with teachers and other learners. Because of this, schools and universities to have to look for alternative methods to their conventional teaching modes in classrooms, such as distance and blended/flexible learning forms (Al Ghazali, 2020). Online learning is not new to us. In tertiary education, universities around the world were offering massive open online courses (MOOCs) before the COVID19 outbreak. But today, every students enrolled is on online education including those young children. Online learning has its downside from previous researches and up until now. Its effectiveness is always questionable since students are accustomed to face-to-face class and learning online has many distractions. Some students in face-to-face class would not listen to their teachers, some were sleeping during discussion, and some are passive listeners. In online class, it will be harder for students to keep their eye on the screen for long hours and they are most likely diverted to social media sites. There are also times that students are working, driving, playing, and sleeping while their teacher is discussing. Teachers had difficulties in monitoring students in face-to-face class but online class is more difficult. Technical problem like unstable internet connection is not uncommon to students and teachers which disrupt the discussion and learning of students.
In Philippines, the sudden migration of education from traditional learning to remote learning has put students at a great disadvantage. Problems like overloaded lesson activities were also expressed by the students. Teachers would require them almost three activities in a subject, thus giving them less time to carefully answer them all. This difficulty had a huge impact on the stress and anxiety levels of the students. Also, poor learning environment is detrimental for students to comfortably participate in remote learning. Establishing a positive and conducive learning space has long been a problem in distance education especially in most poor households (Rotas & Cahapay, 2020). The understanding of the student is dependent on its social group in online setting. Students who are part in social groups will learn more than studying alone. Students can learn more if they interact with their friends or classmates and discuss their understanding of the topic. Some students feel shy to raise questions to teachers. Others are left behind due to internet connection problems and distracted by their environment. Online platform, technology, and social involvement of students are the key factor to online learning. This theory is focused on the social engagement of students through online learning. Not all of us can study on our own. In this time of pandemic, going outside the house is risky and meeting with their classmates is crucial. However, they still can through online platforms. Students discuss and share their learning through online chat or online meet. They ask their classmates of the things they don't understand but feel shy to ask their teachers.
The purpose of this study was, therefore, to inform educators about the major issues and strategies that affect the quality of teaching online courses in higher education and examine the literature to identify major challenges and issues in teaching online higher education courses, organized and provided the issues under topical classification, and provided some suggestions to address the issues for online educators.