It was still raining outside
The cold and rainy night serves as the setting for the romantic scene... She was standing at the window watching the rain fall, perhaps a little worried because it was already past 10 at night. Although someone prayed that the rain would not stop.
He served a drink while watching her beautiful back silhouette. her semi tight knee length black dress making her look so sexy and elegant at the same time. on her high heels with what seems to stop the world with every step she takes and her long wavy black hair cascading over her white shoulders. It seemed to me that I was looking at a painting with the most beautiful painting, the perfect work, more perfect than The Mona Lisa.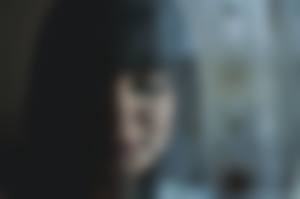 She had no choice but to wait for the rain to pass so we were on the sofa talking about everything a little. Topics such as technology and even Shakespeare and Neruda arose. She listened to some of her words trying to adequately respond to each of her questions but I was stunned by her pretty eyes and at the moment I lost myself looking at her lips, her neck, her breasts, causing her to start to get uncomfortable and meanwhile it was still raining outside.
While I was trying to continue our chat I realized that our glasses were already empty, so I got up to serve other drinks, I went back to the sofa and took advantage of the moment to get closer, until I touched her body and at that moment I could see her huge eyes shine like Luceros her face blushed and her breathing quickened and that was when I took the opportunity to kiss her lips and at the end of the warm kiss she looked at me somewhat scared I think she could see what I was thinking in my eyes. I look nervously out the window to realize that it's still raining outside.
Text of my authorship
Imageshttps://www.pexels.com/es-es/