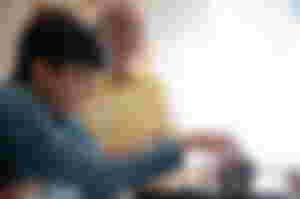 There is no better hobby for me than playing chess in my free time. It not only keeps me active, but it also entertains me, offers a different vibe, and allows me to express myself intellectually. It has never been an addiction with me, though. It is the most perfect for my interests, preferences, and abilities.
My father introduced me to the game when I was only eight years old. My father was an excellent chess player who would play with a friend and my uncles on Sundays and other holidays in the afternoon. It was wonderful to watch them become so interested in it that they forgot about everything else. Their jam sessions would occasionally last until the early hours of the morning. They would sometimes continue their game in flashlight if there was a blackout or load shedding.
Chess promotes logical reasoning. Chess involves some knowledge of rational strategy. You'll know, for example, that bringing your pieces out into the game at the start is critical in order to keep your king safe at all times.
Chess encourages creativity and inventiveness. It inspires you to think outside the box.
Chess encourages self-discipline. It pushes people to look for the best move, the greatest plan, and the most attractive continuation among the infinite options. It inspires a total dedication to growth, always aiming to add fuel to the fire of success.
Chess demonstrates that hard work pays off. You'll get better at it if you practice a lot. You must be willing to lose and learn from your errors.
Chess puts your patience, nerves, willpower, and concentration to the test. It improves your ability to communicate with others. It puts your sportsmanship to the test in a competitive setting.
Chess allows you to meet a wide group of people.
Chess is a lot of fun. It's a board game, but it's not a dull one. Because no chess game ever repeats itself, you'll come up with new ideas every time you play.
There is always more to learn, no matter how much you already know. Never presume you know everything there is to know about something. When I was a kid, I read in an amazing essay that learning something new every day is a vital part of being a genius. Concentrate on the things that will help you defeat black and achieve your life's objectives.
Checkmate!