What Will Be my Next Pet?
I believe that having pets and spending time with them can bring lots of good things. Many scientific studies have proved that having a pet has positive effects on one's mental health. Because they provide company and make the owner feel less lonely, animals can benefit in the treatment of depression, anxiety, and stress. They also carry with them a sense of happiness and unwavering affection for others.
On the other side of the story, I'm wondering, what will be my next pet?
I am considering rabbits because I dug in and had a little research and found out that rabbits are extremely cute. They are intelligent as well and can be taught to recognize their own names, perform tricks, and even use the litterbox. When you become close to them, they can be very affectionate and loving. They don't talk much most of the time, except for a few snuffles and grunts here and there. It's not okay to bark, howl, mow, or yowl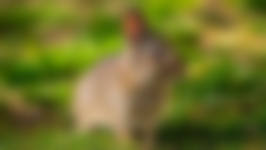 Moreover, they're very tidy and in most cases, you don't need to give your rabbit a bath because they are very concerned about their own hygiene. As long as you keep their living space clean, they don't smell at all. Though this is where I am having second thoughts because I have asthma and I'm not sure I'll have all the time to clean the space as I also have lots of other responsibilities awaiting.
I've been wanting cats too because my grandmother has many and she's willing to give me some. Cats may bring hours of enjoyment, cuddles, and affection, but everything depends on how much you want them and how prepared you are to provide them with the care and attention they demand.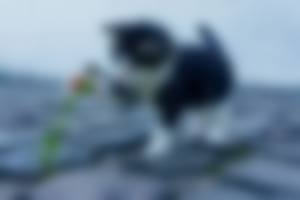 My friend who loves cats shows me how clingy they are I want to feel that too, however, my big problem is that my dogs hate cats and I think it would be much of a problem to have a cat roaming around the house with my dogs who'll be dying of anger or jealousy and everything in between.
Lastly, if I can't have a rabbit, I'm thinking of getting guinea pigs instead. In the first place, guinea pigs are often friendly and non-aggressive animals. A bond can be developed between them and their owner, then once they feel at ease with a person, they will cuddle with them. When I was younger, I had guinea pigs and hamsters but then we moved.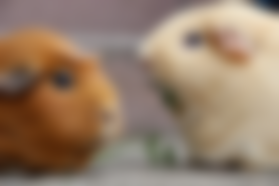 Another reason why I'm considering them is that even though they communicate with an array of appealing trills and squeals, they do not make a lot of noises. Food is not outrageously expensive, but they do demand a substantial amount of space. For some pet owners, a caged pet may be the best option, especially in situations where larger pets such as cats and dogs are not permitted.
By owning a pet, you are ensuring that you have a dependable friend with you. They can participate in activities, travel, and simply hang out with you. They will provide you with great protection when you are in need. Do not forget that pets have been our devoted companions for hundreds of years, and for a good cause!
If you are thinking about bringing a pet into your home's, please make sure that you are prepared to be what is known as a "responsible pet owner." Picking up a pet is similar to bringing up a child in many ways. Prepare yourself to deal with both sides of the coin and be responsible and accountable at all times with them.