I'm not renowned because of the multitude, but I'm not arrogant because of it. One of my friends turned treacherous. Then I started looking for the necessary clues. Where hatred seeks emotion in the valley of passion
To the heart of my gloomy circumstance
To make a contradiction fade away, use phrases that are in opposition to each other.
Beyond my view, the sun shines brightly. This is what motivates me to get through each day, encountering each ray of the sun. Someday, I hope to realize such a dream.
Lifting a disaster that has a clasp.
The lore is transparent, with open arms waiting to be grasped.
Taking the proper perspective from the past It is necessary to wash away a striking disadvantage.
The seed of the mind grows unrestrictedly. For a conversational approach that isn't consistent Putting thyself out there in a simple way Dress in a way that makes you feel good.
Standing on the floor in a middle position As if I were the poorest of the poor, he stared at me. Assuming that it will never receive the greatest score and anticipating low values inside a core.
Someday, I'll be able to display no shame.
Crossing the rainbow with a globally recognized name is not my goal, and I have no desire for fame.
I'm not renowned because of the multitude, but I'm not arrogant because of it.
My friend welcomes me, therefore that's a given.
Then I started looking for hints, but there were none.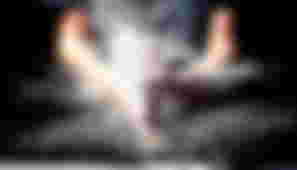 I can hear rainfall on the roof. I saw the blackness looming as the lightning struck. It's midnight, still I keep on musing I can't sleep thinking of you I closed my eyes for a while and I got a clue I guess I'm missing you so much But all I got to do is to watch
Memories of the past have faded, so why do I keep going back to it now that it's over? Some people find happiness difficult to attain. Is it really so difficult to move on?
Those arguments that made us stronger Those crazy times we spent together are now all forgotten. Long distances disappear like dust.
us
Then I started looking for hints, but there were none.