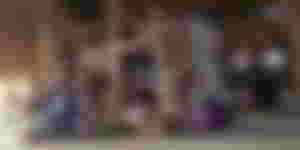 Filipinos live in an industrial world that values speed and efficiency and is predisposed towards convenience and mass market goods. They believe that there's a great deal of good that comes with modernization but also, that there exists a delicate balance that needs to be maintained. They believe that there is value in maintaining their ties to the past and that there is space in the contemporary world for something artisanal and lovingly made by hand. Aside from this remarkable sociological trait of the Philippines, she is well-endowed with provinces which are not only enigmatically beautiful and splendid; but also culturally enriched.
Abel Iloco; the wealth of her culture, heritage and her sweet history is not easy to express in words. It is priceless; better than gold and any richness of this world. The complexity of her identity can make a person-of-few-words to be lost for words. It's quite difficult to expound the word "heritage" with an aesthetic definition. Most would relate heritage as a treasure which means to say it's precious. A heritage from the past that has been the future of today.
The Abel Iloco Products, pride and fortune of Ilocos Region has become an identifying mark of the proud Ilocanos.  The inabel fabric is a handwoven textile that is intimately connected to the people who create them. The tradition of weaving is passed down from one generation to another along with the stories that emerge from the fabric's patterns. The fabric itself is an expression of the culture, identity and history of the ancient Filipinos, often depicting the harvest cycle and symbols of prosperity. The fabric is present in all the key moments of a person's life, often presented as a gift during birth, a marriage, and death. (Manzano, 2014)
The handwoven textile "inabel" or more popularly known to many as "Abel Iloco" is the Ilocano term that refers to the process of weaving. Weaving has always been done as a collective craft, normally at home with family or neighbors. It is clearly an evident that Abel Iloco has made an impact on the people of Philippines and how these product are made in Caoayan, Ilocos Sur.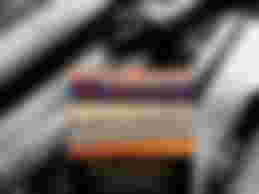 Off the southern part of Vigan City lies the town of Caoayan. Here, it is witnessed how locals turn colorful strands of cloth into something beautiful. Painstakingly, they weave these by hand, turning simple yarns into something intricately beautiful; to an Abel, Ilocos Province's traditional craft of woven product. (Edu, 2010)
The use of the handlooms and other weaving accessories can be traced from early Spanish occupation. This equipment was used in homes to weave Abel cloth for blankets, pillow cases and clothes. At present, Caoayan is the home of table linens, kitchen towels, and fabric made from Abel Iloco. However, only a few number of weavers have maintained this age-old weaving industry brought about by tourism and technology driven industries but the demand for Abel Iloco products continue to rise. (Agustin, 2016)
Jacobo (2008) assures loom weaving is not unique in the Ilocos Region, but what separates it from the rest of the country is the nature of material and the variety of techniques they use in producing it. Because of the said facts, the Municipality of Caoayan has been known as the "Home of the Abel Iloco".