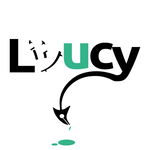 The usual systems of affiliation seek to increase the number of users. A person receives compensation in exchange for inviting another person. A greater or lesser reward, one-off or forever, is irrelevant. The goal is to increase the number of users of an application or platform.
But, in my opinion, there is an important difference in platforms that handle content (as opposed to crypto operations or routine faucet-type tasks). And the difference is precisely that raw material: the content.
It's a pity that this issue doesn't get as much attention. Sadly, by not evaluating the content, we can find some users who despise everything the platform aims to achieve. And yet the platform rewards them for doing so. It is as if supporting its own destroyers because the content is not evaluated. But I don't want to get sidetracked by this controversy.
On both read.cash and noise.cash I very often read content from other users that gives me ideas, makes me think and inspires me to write. In addition, there are channels and communities that have a lot of life and manage to strengthen ties between users with proposals, challenges, games and dynamics.
When this happens to me, I can't help thinking about one thing: I wouldn't have written my text if I hadn't read another user's content or if a community had not encouraged me to do so.
When that happens to me, I can't help thinking that these are contents and communities that have something special: they stimulate my creativity. They stimulate me.
Somehow, when I write my article or my post inspired by others, I feel indebted. And I wonder:
couldn't I affiliate my content to someone else's? Couldn't I affiliate my content to a channel or community?
And, of course, have them receive a percentage of what I achieve with my content. Because my content probably wouldn't exist if it wasn't because of it (same as a user that would have probably not register if someone hadn't invited him).
Quantity of users and quality of content should go hand in hand. And if there is an affiliation system in the first case, why not in the second one?
Imagine the extreme cases: thousands of users with nothing interesting or inspiring to read (some kind of faucet full of spam), or thousands of valuable contents with no one to read them (a deserted library that attracts no one).
That's why I believe that both have to go hand in hand. And, IMHO, if both are important, both should be leveraged.
I believe that some kind off a content affiliation system, which rewards the inspiring power or source, and allows me to reflect that "my content owes something to this other content" could help in several aspects:
In the first place, it could help us to read more. Not a superficial reading, but a reading in search of inspiration.
Secondly, in putting an effort in our content to try to inspire other people to write (and to write well).
Thirdly, in empowering those creators who make an effort in their writings and seek, not only that many people read them, but that many people reflect and write about something interesting. In short, to generate more valuable contents.
And finally, in empowering channels and communities that make a great effort to inspire people to participate and write virtuous content and not just fillers, banalities, or contents contrary to the goals of the platform.
It is possible that technically something like this is very complicated to do, although it seems rather simple to me.
I don't know if you would like something like that. I, of course, would love to be able to affiliate a content to the person who inspired it.
Wouldn´t you agree?

This article has been possible thanks to my sponsors. Take a look to their posts. They are really great!