Ni no Kuni: Cross Worlds || 6★ Mount DD Amber, Cooking Competition and Increasing Favorability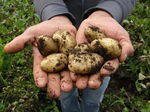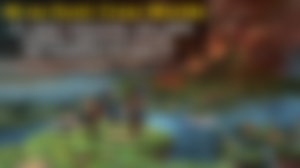 Hi there pips!
Time surely flies as it's been over 100 days since the game launched here in the Philippines. Well, this surely calls for a celebration and netmarble was generous enough to create a log-in event. I'd say that the rewards are definitely the best I've seen so far in my more than 100 days of playing NNK. Here's a quick summary of rewards from their website:
Don't miss out on your chance to get all of these - a 6★ Mount, a 6★ Decoration Selection Chest, a Rare 4★ Familiar, a Rare 4★ Equipment Selection Chest just by checking in!
28 Days of Rewards
I've already claimed the free mount Dimensional Deer Amber and it's stats are truly amazing. It's the only free 6★ Mount a player can get so far so it would be a pity if someone will miss this. High-tier mounts like Amber come with their own pros and cons. Amber in particular only required 'Feather Teaser' as a training material. It's a good deal since 'Feather Teaser' is the same one you use to train common mounts like Catarumpus. A player can easily get it daily through completing particular achievements, buying from the guild shop and in the basic shop, and of course by completing the daily Conquest missions. So, yeah because of the number of sources for training materials this mount can easily maxed it's stats with enough grinding.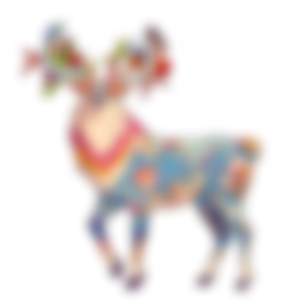 We already finished discussing the nice things of owning such a mount now it's time for other side. First thing is more personal, the appearance. I'm not really fond it's loud and uber stylish look. It's too colorful for something with the title 'Dimensional' in it's name. My expectations was that it's appearance would be close to that of Stella, the wolf-dog field boss from the Witches Woods map. That painted body and that pair of floral horns are not very pleasant to look at, at least for me.
On the technical side being a 6★ Mount consumes more training materials for each upgrade. Well, 45% is not that if we consider every additional stat given per upgrade compared to lower tier mounts. Adding the fact that 'Feather Teaser' is fairly easy to get compared to something like Engine Oil then we could say that it'd worth it in the long run.

Aside from the mount there are also lots of great freebies to get in a span of more than 40 days. My plan is to choose the attack plushie from the decoration chest as I really lack on firepower. I'm quite tanky in PVP though because of my above average defense courtesy of a healthy figure of evasion and crit resist but it's not very nice for grinding mobs. For the rare equipment I'd likely choose the rare 4-star boots or armor. And for the familiar I'm quite inclined on choosing a Stagthorn to awaken mine.
While the check-in event was quite shocking because of the prizes, the real highlight of the past update is the Cooking Competition Episode. It's described as an 'annual tradition' in the Kingdom of Evermore. This year's plot focuses on the battle between the only daughter of Chez Sophie, Sophie and the heir to the Royal Table, Charlotte. The player is set in a perspective where he/she is a confidant of the former.
Like the Legendary Ancient Genie event that was finished a few weeks ago the Cooking Competition features various content like the Episode Dungeon, Witch's Kitchen, Relic Skill and the Episode Pass. To progress the player needs to farm 'food pouches' which contains random cooking ingredients. There are also ingredients that required gathering through random maps like those Serene Herbs exclusive to some spots in the Serene Forest.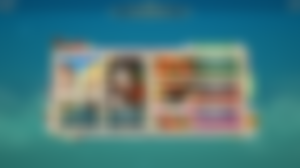 One particular unique thing about the Coking Event is the introduction of the Favor System. There are judges that Sophie and Charlotte need to impress and each one of them have their own favorite dishes. The player can cook these dishes by acquiring the needed ingredients and cooking them in the Witch's Kitchen. There are chances of failure so players need to be mindful in their first attempt for every dish.
There are five tiers of favorability and each one has their corresponding rewards. Raising the favorability to tier 5 'Soulmates' give gargantuan rewards like 10 Familiar Tickets or 100 4-leaf Clovers!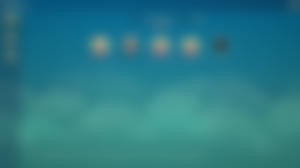 Aside from the favor of the Cooking Competition Judges there's also the Farm Friends favor. As a player we usually 'forget' harvesting the crops because of our innate laziness. Heck, after buying the familiar island theme acquiring sprout points is not that attractive anymore because of the time consumption needed to harvest and water the crops. After acquiring tier 5 favorability from the farm friends a player can actually hire them and they'll do the boring tasks of harvesting and watering the crops. A bit of a downside is that you have to pay them for their work by other sprout points or their favorite dishes. Anyways, the dishes for farm friends can be cooked with the stove or burner already available in the familiar farm.
I guess that's all for today.
Thanks for passing by.