MIR 4 Diary, Log 2: Tier 2 Safeguard Earrings Crafted! | Raiding SS and the Hatchery Cave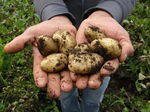 Hello everyone!
So I finally managed to craft my Safeguard earrings from 2 pieces of tier 1 Raging Blow earrings. Materials for rare equipment are fairly easy to find as you can just mine red ores in common maps for base materials like rare steel or iron ore. If one have enough power score or PS they can go to the 7th floor of either Magic Square or Secret Peak to find ores with golden or yellow nodes which drop rare secondary materials for weapons, armor and even accessories. A little recap in terms of rarity: white(common) < green(uncommon) < blue(rare) <red(epic) < gold or yellow (legendary). I think the power score required to enter these floors is around 108k PS. It's quite high but achievable with diligent grinding.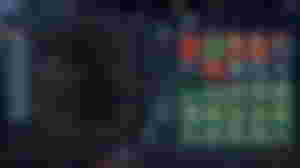 So above is my old tier 1 earrings. There are two paths to choose from for every kind of equipment from uncommon to epic equipment. Either you go for the PVP build or the monster build, it depends on your play style. For the earrings I chose the monster path which increases my Monster DMG Reduction by a certain degree. For me it's more helpful as it can save me HP potions in the long run while grinding experience. Also, to progress further to the main storyline one needed to face high level mobs which are sometimes 20-30 levels above you. Having a bit of damage reduction increases the chances of survival during these precarious situations.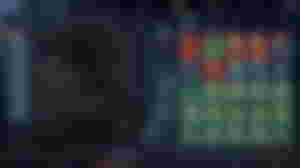 It took me several times to upgrade it to +6 because the success chance is not that high. Thankfully I have lots of those mystic and darkened enhancements stones available. I'm saving them because I wanted to craft a +8 rare gloves or ring once I have enough resources. +8 equipment can be used as a substitute for a higher grade dragon material. Example, if I manage to enhance my rare gloves to +8 later on, I wouldn't need to find an epic dragon scale as my core ingredient to craft epic gloves.
Anyways, even without enhancement to power score of the earrings increased by almost 25% which is quite significant. I applied an A-grade Knockdown Success Boost instead of the S-grade Monster ATK Boost because knockdown success is the bread an butter of lancers. Four active skills have knockdown effect so I think it would be worth it.
Aside from crafting materials the whole process burned 300k+ copper and 200k+ dark steel from my inventory. It was quite costly considering that it's dangerous to mine dark steel in valleys right now.
Aside from upgrading earrings we did our daily raids. There's a 5-man raid and 15-man boss raids. Of course the 15-man are harder. There's alot to choose from but I usually stick Sinner's Den or Hatchery Cave for the 5-man and Grand Centipedus or Steelbone Specter for the 15-man raid. Of course, the more powerful the boss the better the rewards. I pick these bosses because they are not too strong or weak for me. Also, even with trolling or quitting teammates I'm confident to finish the raid without a hitch. I only go to stronger boss raids when there's someone who can hard carry team given the circumstances.
Two months ago I still die 2 or 3 times during the Steelborne raid but it's a different story now. I think enhancing my Chi was a great help. SS skills are not that painful especially if you have a taoist which heals you from the back. The annoying ones are the small tornadoes that suck you in from time to time. So, better save you're dodge if you don't have a Nanja or Fox in your spirit deck.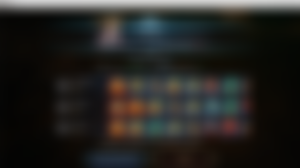 The best thing a boss can drop during these raids is an epic equipment. That's like hitting a lottery. Well, those cost at least 10k gold in the marketplace so it's a real jackpot if you manage to get one. Right now, I'm contented with that epic centennial fruit and a handful of old silvers.
And that is all. Thank you for reading my blog and have a good day.