How To Grow Your Noise.app Account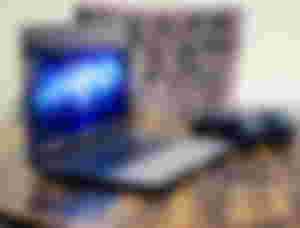 Have you started using the new social media platform, Noise.app? It's only been out for a few months, but it's already taking the internet by storm! Noise.app is a unique social media platform that allows users to share short, loud blog posts with their friends and followers. The app is perfect for those who want to share their voice with the world in a creative and unique way. If you're looking to grow your Noise.app account, here are a few tips to get you started:
When it comes to social media, first impressions are everything. Your user interface is the first thing potential Noise.app users will see when they come to your account, so you need to make sure it's attractive and inviting.

Fortunately, Noise.app offers a lot of customization options for your user interface. You can change the color scheme, and add images and videos.
Here are some tips for making your Noise.app account stand out:

1. Use high-quality images and videos: People are visual creatures, so using attractive visuals is a great way to grab attention. Make sure your photos and videos are high-quality and relevant to your brand.

2. Be creative with your color scheme: Choose a color scheme that reflects your brand personality and makes your account stand out from the crowd.

The first step in combatting spam is to report it. If you see a spammy post, report it to the Noise.app team by clicking the "report" button on the post. This will help us keep the community clean and free of spam.

If you're being spammed by another user, you can block them from sending you messages or adding you as a friend. To do this, go to their profile page and click the "block" button. This will prevent them from interacting with you on Noise.app.

You can also report abusive users to our team by emailing [email protected] We take these reports seriously and will take action against anyone who violates our terms of service.

Thanks for helping us keep Noise.app clean!
Bitcoin Cash (BCH) is a cryptocurrency that was created in August 2017 as a fork of the Bitcoin blockchain. Unlike Bitcoin, which requires users to pay fees to send transactions, Bitcoin Cash allows users to send transactions for free.

In order to monetize your account on Noise.app, you can accept payments in Bitcoin Cash. To do this, you will need to create a wallet that supports Bitcoin Cash. We recommend using the Electron Cash wallet, which can be downloaded for free from the App Store or Google Play.

Once you have installed and opened your wallet, you will need to generate a receiving address. This can be done by clicking on the "Receive" tab and then selecting "Request Payment." You will then be given a QR code and an address that you can share on your profile settings.

If you're looking to grow your Noise.app account, one of the best ways to do so is by inviting other users to join via a link. This ensures that only people who are genuinely interested in using the app will be signing up, and it also allows you to track how effective your invitations are.

To get started, simply head to the Invite tab on the Noise.app website and copy your unique link. Then, share this link with anyone you think would benefit from using Noise.app – whether it's via social media, email, or even in person.

Once people start clicking on your link and registering for an account, you'll start to see your numbers grow. And as more and more people use noise.app thanks to your invitations, you'll be able to enjoy all the benefits that come with having a large following!
Here is an invite link for you all- https://noise.app/invite/0j76zemk
Here is the google playstore app link- https://play.google.com/store/apps/details?id=app.noise
Here is the video tutorial I made for noise.app-