How Bitcoin Cash Is Revolutionizing The Fight For Financial Freedom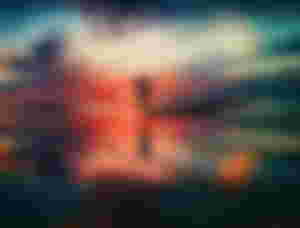 In 2018, the world watched the price of Bitcoin Cash skyrocket to over $3,000, making it the third most valuable cryptocurrency in the world behind Ethereum and Bitcoin, two of the oldest coins on the market. With an exciting backstory and a rapidly growing community of users, what sets Bitcoin Cash apart from other cryptocurrencies? Could it be its decentralized nature, which grants every user total control over their finances? Perhaps its novel approach to scalability offers something that no other coin can provide. Whatever the reason may be, one thing is certain – Bitcoin Cash has found itself at the forefront of a new wave of online financial freedom.
The number of people who consider themselves financially free (meaning they have enough money to cover their costs) has always been vastly outnumbered by those who do not. Of course, there are numerous factors that contribute to financial success or failure, and rarely does one person's story serve as a one-size-fits-all parable for financial freedom. Still, some data shows that almost 40% of people in America don't have $500 in case of an emergency. And according to a 2014 report, about 44% of Americans have less than $10,000 saved.
Digital cash was initially conceptualized in 1998 by David Chaum and developed through his company, DigiCash Inc. The technology didn't really take off until it became easier to transfer electronic data over Web applications, which is where Bitcoin entered. From 2010 to 2011, a period now known as Bitcoin 1.0, there were few businesses that accepted bitcoins as currency, and users could only exchange them through peer-to-peer markets like LocalBitcoins. Then Bitcoin 2.0 came along in 2012, creating a platform for developers to build applications on top of and issuing colored coins that represented assets like gold or real estate within blockchains. This allowed for smart contracts like those performed by Ethereum.
At a time when it's easier than ever to transfer funds around the world digitally, why does it cost an arm and a leg in fees? What gives? Why have fees increased so much in recent years? The answer lies with blockchain technology. With mainstream digital currencies, such as bitcoin or ether, miners are incentivized to contribute computing power toward solving transaction blocks. This provides an extra layer of security on top of each transaction (miners effectively verify transactions), but it also costs money—which miners collect as fees. At a time when transactions are getting more complicated (for example, consider a purchase through Amazon that involves multiple merchants), there's even more work required per transaction block and thus higher costs. This can lead to some truly exorbitant transaction fees.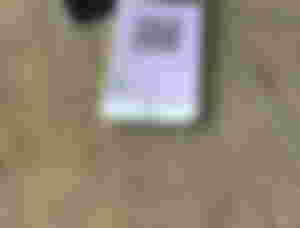 Bitcoin cash (BCH) is a hard fork of Bitcoin. A hard fork occurs when developers fork

or create a new version of an existing blockchain and users who choose to install it must create new addresses to store their currency in.

The resulting currency operates independently from the original cryptocurrency and maintains its own blockchain.
In a few words, censorship resistance means that no one can stop you from doing what you want with your money. As such, everyone in control of their own private keys is essentially capable of sending and receiving bitcoin cash without any outside influence or impediment whatsoever. Whether it's a government or bank who attempts to interfere in your financial activities, all transactions will be processed as they should be with no interference whatsoever.
While other cryptocurrencies will continue to compete against each other, it's clear that Bitcoin Cash has been designed with a specific mission in mind: to truly revolutionize how we think about payments and financial freedom. While its popularity hasn't garnered widespread use yet, there's no question that BCH presents a compelling case for paying with cryptocurrency—not just as an investment opportunity, but as a reliable, fast, inexpensive, and secure means of payment. We look forward to seeing what becomes of BCH in the coming years—there are exciting things ahead!