ChatGPT Alternatives: The best AI writing tools for 2023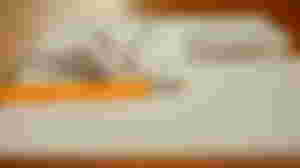 ChatGPT Alternatives are becoming increasingly popular in the digital world, with more and more people turning to artificial intelligence to manage their digital information. In this blog post, we will discuss the best AI writing tools for 2023 that offer a viable alternative to ChatGPT. We will discuss their features, pricing plans, and how they can help you save time and effort when managing digital information. So, if you're looking for the best ChatGPT alternatives in 2023, you've come to the right place!
WordAi is a popular AI writing tool that helps simplify and automate digital content production. It has advanced natural language processing (NLP) technology, allowing it to automatically generate content that reads and sounds like human-written text. WordAi can be used to create blog posts, articles, reviews, product descriptions, and more.WordAi is powered by a proprietary natural language generation (NLG) technology that allows it to generate content faster and more accurately than other AI writing tools. With its advanced capabilities, WordAi can help businesses save time and effort when managing digital information.
You can check wordAi right here- https://wordai.com/
DeepAI is a leading AI writing tool that offers users a wide range of capabilities, including the ability to generate text and speech DeepAI has been designed to be both powerful and intuitive, making it easy for users to quickly create and edit content. It also features advanced features such as natural language processing and sentiment analysis. The platform also enables users to access its library of templates and ideas to get their projects started. With its powerful AI writing tools, DeepAI is an ideal choice for businesses and individuals looking to produce high-quality content.
You can check DeepAI right here- https://deepai.org/
Article Forge is one of the most popular AI writing tools. It is a powerful artificial intelligence program that can generate high-quality articles in just minutes. Article Forge uses natural language processing and deep learning technologies to create unique, human-sounding articles on any topic. This program also provides options for customizing the generated article, from style and content to length. Article Forge has established itself as a top choice among AI writing tools.
You can check article forge right here- https://articleforge.com/
Paraphrase Online is a powerful AI writing tool for anyone looking to quickly create content. It uses natural language processing and machine learning to rephrase text and make it easier to understand. The platform also features an advanced spellchecker, an automated proofreader, and other features to help users quickly create unique and high-quality content. With its robust features, Paraphrase Online can assist in rewriting articles, blogs, academic papers, web content, and more. Paraphrase Online is an excellent ChatGPT alternative that can save users time and effort while producing quality content.
You can check Paraphrase online right here- https://www.paraphrase-online.com/