Supernatural | Spirit Possession to Dolls
I am happy that I have a productive so far, and thankful that it did not rain. By the way, have you join the new site, cashrain? I just open my noise.app earlier due to my busy schedule, but I have seen many posts about cashrain, and what I did is to comment to all those recent posts about it asking how it works, and the first user who reply to me is Id. He told me to sign up in the link and join communities; so I did. So far, I am still learning and exploring the site, hopefully I can be productive there too. How about you guys, how is your experience in that site so far?
So much for that, for now let's go to my main topic which all about possession, to be particular in dolls.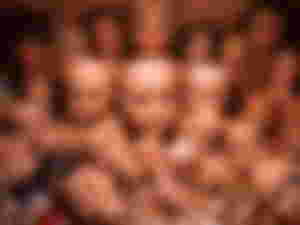 ---
I also shared before in one of my horror stories that I had once a pink doll in which I always put in my side everytime I sleep but when I reach teenage I stop playing to it and just put above our cabinet, but to my curiousity, every morning it was already on the floor. On the first time that this happened, I think that it is just normal, that maybe it fell down but as it keeps on repeating day by day, I decided to tell it to my mom, and she told me to put it inside the box together with our old and broken stuffs at the backyard. Night at the day, the doll start visiting in my dream, not on a scary way, but I always see it in my dreams. I just pray and as the days passes by, it fade away.
I have also seen a video in Tiktok wherein there's a woman who loves to buy possess things, such as dolls in which the owner believed that there's a bad spirit. I was amazed about his habit of collecting these kind of things, but also curious what's behind collecting those stuffs. Just imagine visiting her house and although you don't have a third eye who can feel how heavy the environment is.
Another news I saw on television that there's also a man collecting dolls; those possessed dolls. They invite the famous supernatural expert here in the Philippines, Mr. Ed Caluag, and based on his observation there is a particular posses doll, but the spirit only want to have a "home".
If there are people who throw away things like this, there are also people who are fun of collecting it. But then, just like what they said, you must be expert and know how to handle this kind of things. They also believed that not all spirits inside those dolls are bad but sometimes it is just a lost spirit who wants to have a home to live in, or someone to be with. Just like those toddler, who have this what we called imaginary friend, but in some cases are spirit of a child who just want to play.
Just think about how mysterious our world is, there's a lot of things that the science can't explain and just reject it.
That's why, some people respect and careful in going places which they are not familiar, same as us Filipino who have this, "tabi-tabi po" as giving an excuse to those entity that we cannot see. But then, not all Filipino are applying this as practice as they don't believe. It's also understandable as these beliefs and tradition are only acceptable for those who understand and believe.
---
Ps. Thank you so much @Erickchristianmontajes for the renewal of your sponsorship. GOD Bless!
________________________
---
You can find me in;
Or contact me in;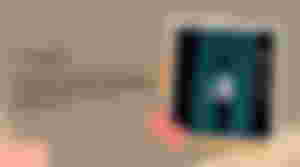 My appreciation to all my subscribers, upvoters, commenters and sponsor. GOD Bless! 
-Ling01