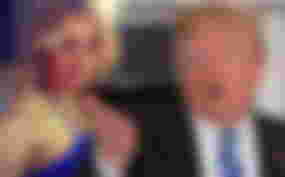 That was a couple of years ago today. At that time, there was a lively discussion all over the world. In a book he wrote, blue star (porn star) Stormy Daniels made an explosive claim about Trump. In his book, Full Disclosure, Stormy wrote that US businessman Donald Trump never wanted to be president. Trump's bedmate was Stormy
He wrote in the book that he was not happy to go to bed with Donald Trump. A US court has ordered President Donald Trump to pay হাজার 44,000 (about ৩ 3.3 million) to US blue star Stormy Daniels.
Stormy Daniels, 41, filed a lawsuit against Trump, according to CNN. That case was later dismissed. This time, the court said that the money that Daniels spent during the trial should be paid to Trump. Shortly after the lawsuit was filed against Trump, Stormy Daniels publicly wrote about his relationship with Trump in his book. He was paid to remain silent about his relationship with Trump. But Trump himself has always denied this.
Stormy added that he first saw Donald Trump at a golf tournament. And that's where the current US president talks to him. Trump wore a red hat that day, he also mentioned in the book. After that golf competition, Stormy was invited to dinner at Trump's penthouse. That's where he got into a physical relationship with Trump.
A California court has ordered Trump to pay ৩ 3.5 million. Daniels' lawyer announced the court's decision.