Few years ago I decided that Stock Photography could be my biggest source of income as a photographer. Back then I was a freelancer photographer and I was also working on several projects, some for a couple of NGOs, some my own, personal, related to few concepts, portrait and travel as well. I was taking company contracts as well.
Some of those projects were quite outside of my comfort zone as I consider myself an introvert and being among several people, whole day was exhausting sometimes :) I had to "recharge my batteries" for days after that if you know what I mean. ;) So Stock Photography was an obvious solution to that problem as I have hundreds of thousands of photos of good quality maturing on my drives and storages.
I did a lot of research back then, picked about ten agencies and started to upload images to sell to each one of them. In the beginning the process was very slow, I didn't know there was a software that helps you upload and submit to multiple agencies at once. Not surprisingly, each of those agencies has it own interface and transfer protocols.
---
Let me drop here a quick list of all the agencies I've worked with.
Shutterstock, iStock, BigStock, Alamy, Adobe Stock, Dreamstime, PicFair, Pixta, EyeEm, 500px, ViewBug, 123rf, Deposit Photos, CanStockPhotos, MostPhotos. Maybe I am missing some.
The good side when uploading to multiple agencies is that you create different portfolios as those agencies have different clients, different requirements, different demands. As an outcome those portfolios become quite different!
If you're interested in some numbers, my portfolios in these agencies were between 2000 and 4000 photos. Some footage as well now and then, mainly time-lapses.
---
The Covid situation has shaken that industry a lot. Of course it also revealed all its flows and also made clear which agency actually cares about its contributors and not about the salaries of its CEOs and stuff only.
---
Here is a list of the reasons that let me stop using those agencies:
Shutterstock - It was and maybe it still is, the biggest photo stock agency. In my opinion this company is a goner. Why? In 2020 they changed the rules of the games in two negative, for the contributors, ways - they cut the minimal commission from USD 0.25 to USD 0.10. Also, they implemented am annual contributor level reset. Moreover, even when you make enough sales and move to level 2, still most of the commissions are USD 0.10. There are several contributors who deleted their whole portfolios from Shutterstock. I am keeping mine but it hurts when I see a new 0.10 commission and that happens quite often.

iStock - too many "partners" and "third-party" resellers. Having a commission of USD 0.0041 is really a joke. I requested complete deletion of my account but I still get cents now and then, which pisses me off because they continue to sell my works via their partners.

BigStock - became property of Shutterstock. No sells for months. Payment threshold is too big.

Alamy - good commission %, 40 or 50, depending on exclusivity. Unfortunately, just a few sells over the years.

PicFair - friendly agency with great attitude but only 3 sells for more than 5 years.

Dreamstime, Pixta, EyeEm, 500px, ViewBug, 123rf, Deposit Photos, CanStockPhotos, MostPhotos - not enough sales to make my engagement worth the time I spend.
All the stock photo agencies have one common problem - they have a payment threshold and unless you reach it you cannot withdraw your commissions.
---
They didn't change their policies during Covid

When you reach a certain volume of sells, they give you for free a Creative Cloud license for 12 months, that means you have for free the latest versions of Adobe Photoshop and Lightroom (both mobile and classic version)

Their payment threshold is not big

Last year they integrated Adobe Stock with Photoshop & Lightroom and that led to increased sales volume. It is obvious that the management of this company is investing a lot and thinking of ways to improve their service and not only increase the quarterly profits!

You can build your own customized photo site based on collections of your approved images
Here's the link to my high-quality, print-ready approved gallery of works for sale: https://stock.adobe.com/contributor/206416265/lightcaptured
---
If you plan to make a living of stock photography... Just don't! Unless you plan to live for 200 years, you suffer from insomnia, have nothing else to do, you want to upload your photos somewhere prior deleting them, etc... Then it may be worth it.
I really hope the NFT buzz word (the abbreviation :P) will change all that!
However, this all stock photo experience could be a fun one and also you will learn a lot! It takes time to match the industry quality standards and expectations but I promise you, you'll be a better photographer after that!
---
Is my decision for the best? Is this a time to celebrate? The future will tell...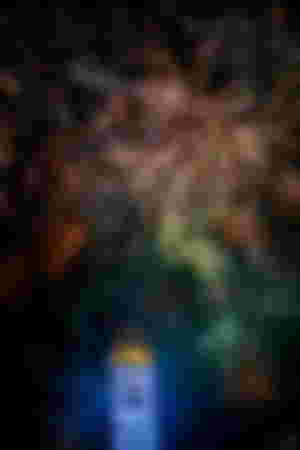 Copyright: Damian Hadjiyvanov, Light Captured
---
---
For licensing my photos, please drop me a message on Discord: lightcaptured#2698
Have a great photo! :P

Sponsors of LightCaptured