My Hardship that I experienced when I was young
As a Mother, everyone can handle how difficult it is for the children,you have to get up early just to finish the housework quickly, because sometimes when you are in a hurry with housework, and your children tickle you. You can't help out get angry to them. I grew up with my parents who where afraid but I did not experience the love of my parents, because my older brother and I were just kids they died,the early morning they disappeared,so I don't want that to happens to my children,I experienced when I was young,I also don't want to be angry with my children, because I love them so much,we all don't want them to grew up without good manners that they can learn,but sometimes when you scold them, I feel my pain or resentment because I scolded them,we children now know that they are also overdoing it, so we also need to discipline them because "Discipline is Love".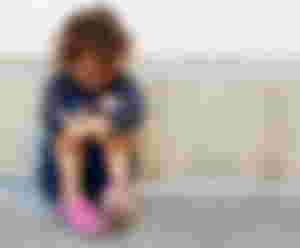 Sometimes no matter what hardships I go through,I can still cope with God's help,I was only 4 years old andy older brother was 8 years old,when we lost our parents that's why my older brother and I went away when they lost their father and mother early they grew up I'm on my grandmother mother side,. My older brother also grew up in Manila, and he's only 8 years old,but he thought of moving away to work ,my brother didn't continue his studies, because he couldn't concentrate then,so I only the one who studied,even though we had a hard time in life,and when my grand father got sick because he had ashma disease my grandmother was the only one who supported my studies, I cried a lot them because I was in elementary school,even though I still had no money, even if you get hungry sometimes, especially during break time, you see your classmates have a lot of money,but I just sit and write. But my older brother forgot about me, he didn't support me when I was studying, but on Saturdays and Sundays sum I went with my grandmother to pull weeds at her cousins house, her salary for a day is just right to buy rice.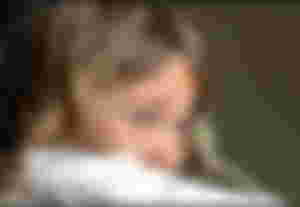 I finished elementary and high school with my grandmothers help, especially with GOD, she didn't leave us even though we were having a hard time..... I don't want to continue my story until here, because I'm already crying, I remember everything grandmother sacrifice for me I can only graduate,that's why I'm still very lucky to have parents now, because you have mom and dad to run and to lean on,so I'm very sad when I remember events when I was young, especially when there is a problem you have nothing to say to lean on,are you just bring on your own, and the only thing you cling to GOD, so I really don't want the extreme hardship, I went through to happen to my children,while I was writing my story tears were dripping, I also want to tell my children about what I went through, but tears really precede me, .
So love and respect my parents, "Hug me Lord" because of what I went through I overcome, because they died together,so I said to myself then they didn't even think of us mom at that time! I didn't even feel that my brother and I love them, but I love them, so I will let my children feel my love as a. Mother,...
This is all my story ......
Thanks to the sponsor who always support my article....