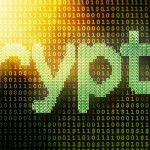 The price of bitcoin, which is the vanguard of cryptocurrency, is skyrocketing. As of the 21st, the price of one bitcoin coin was $ 23,444 (about 26 million won). Since it dropped to $ 5,200 in early March, in the early days of the corona crisis, the nine-month growth rate has exceeded 300%. In December 2017, when the Bitcoin craze kicked off, it topped $ 20,000 and then crashed and then reborn amid the recent corona crisis.
Has the renaissance of cryptocurrency turned Bitcoin into a financial bubble like it did three years ago? Or is it a new trend? To answer this question, Gong-pil Choi (62), who has studied cryptocurrency among financial experts for a long time, visited the Future Finance Research Center of the Korea Institute of Financial Research. Starting his career as an economic researcher in 1988, he has devoted most of his time to studying the macroeconomic and financial sectors, and for the past six years has been struggling with cryptocurrency and the underlying technology - blockchain. He is also the Chair of the Financial Supervisory Authority's Blockchain Development Forum. In 2018, he also published a book titled " Bitcoin-Revolution ".
Commissioner said: "The recent surge in cryptocurrency prices was largely triggered by the central bank's money-free policy in the face of the corona crisis. I will do it". He added: "With the advancement of digital technologies, the adoption of cryptocurrency is becoming faster and faster, so we need to consider the industrial aspect that can create new jobs, and not just a means of speculation ".
The interview was conducted at 2:50 pm on the 21st at the Korea Financial Research Institute office on the 7th floor of the Banking Federation Building in Myeongdong, Chung-gu, Seoul. The two-meter tree with small leaves in front of the office desk and the light green watering can next to it made an impression.
The nightmare of the global financial crisis
―When did you first hear about cryptocurrencies like Bitcoin?
"When the global financial crisis hit in 2008, Korean banks struggled to secure dollars in the international financial market. I, who temporarily left the researcher as chief strategy officer at Woori Financial Group, also went to borrow money. However, in the financial market, it was difficult to provide dollar funds on their own. At the time, I thought that safe assets did not flow smoothly into the global financial market. Bitcoin was first launched on January 3, 2009 with the awareness of this problem. It's my birthday, so I remember goodbye.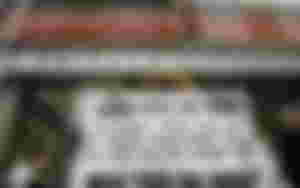 Americans protest in front of Lehman Brothers, a US investment bank that went bankrupt during the 2008 global financial crisis.
How did you feel when you heard the news of the first launch of Bitcoin?
"At first I thought it was nonsense, and I forgot. And although the digital network was created four years later, from 2014 to 2015, the problem of financial exclusion arose as stricter rules were applied to banks after the global financial crisis. At that time, KDI (Korea Development Institute) and KOICA were involved in projects to increase financial inclusion in Myanmar. Unlike Kenya, the basic financial infrastructure was in place, but when I thought why it couldn't work, there were too many bank-focused lending rules and financial intermediaries had too much of a stake.
At that time, Bitcoin showed that it was possible to make financial transactions without a financial intermediary in a state of deepening financial polarization, in contrast to the current financial system, where moral hazard and doom were intensified by the global financial crisis. So I thought that Bitcoin is very attractive and unusual. At least in terms of opportunity, the problem of financial inclusion can be solved, as well as the problem of excessive fees and slow cross-border transactions caused by remittances abroad, because any authorized person can transfer value. First of all, it was a wonderful opportunity to maintain a broken foundation of trust in the existing financial system. "
―Has Bitcoin been used to increase financial inclusion in Myanmar?
"Continuing our research, we also suggested that the Myanmar government use financial technology and cryptocurrency to improve financial inclusion. However, several CSO programs were found to work, but the effect remained limited due to structural issues such as market infrastructure, governance, and stakeholder incentives. For example, in places like Myanmar, when foreign aid is received, the intermediate diversion is significant, with only 20% of it being delivered to the actual recipients. In this situation, there is inevitably a limit to the implementation of a digital platform, which entails huge changes in existing interests. Multifaceted validation and consensus-building processes are needed to bring technological capabilities that include a wide range of fundamental changes such as digital innovation into reality. "
Why bitcoin price skyrocketed?
There are many things. The biggest factor is that unlimited quantitative easing is being extended after the corona crisis. Since so much money has been issued since the 2008 global financial crisis, the limited release of bitcoins has come into the spotlight. Even this time, during the coronavirus outbreak, central banks around the world issued a lot of money. Thus, when the belief arises that inflation (inflation) will occur, if the corona crisis takes its breath away and the need to conserve value arises, cryptocurrency will be in the spotlight. It is a safe asset and has good returns. Gold is up about 30% from last year, while Bitcoin is up over 200%.
It is also good that financial companies are increasingly recognizing cryptocurrency as a means of trading or investment, and the number of companies owning cryptocurrency is growing. Last month, PayPal, a financial clearinghouse with 350 million worldwide subscribers, announced that it will use cryptocurrency as a payment method. Several companies are planning to release a cryptocurrency index next year. In addition, it is increasingly common for institutional investors to include bitcoin in their investment portfolio. As digital networks move into the 5G (generation) era, an era has arrived where anyone can make financial transactions with one smartphone. In this situation, cryptocurrency is suitable as a means of financial transactions. As expectations for inclusion in institutional finance rise, cryptocurrency prices rise ".
- The People's Bank, China's central bank, is pushing for a digital currency. How has this move influenced the resurgence of cryptocurrency?
" The situation in which China is emerging and almost all major countries, including the United States, are preparing for the transition to the digital currency of the central bank (CBDC), has nothing to do with the revival of cryptocurrency, that is, crypto assets. It is reasonable to view this as an attempt to adapt to environmental changes, and not just to ensure the market position of existing players ".
Bubble or not
- In 2017, cryptocurrency prices skyrocketed and then plummeted. Isn't it a bubble like it is now?
"There is no particular reason to unilaterally judge this as a bubble. It responds to the new environment and market demand. It would be more correct to see that these cryptocurrencies are needed by the market in the future. After the madness of 2017 ended, interest in financial markets shifted towards gold, the traditional safe haven. However, they seemed to think that gold might not be the solution to this corona crisis. This is why interest is returning to cryptocurrencies like Bitcoin ".
―If weakening central bank money supply is the biggest factor behind the rise in cryptocurrency prices, is it likely that cryptocurrency prices will fall again as inflation will be suppressed if the US Federal Reserve cuts the amount of money in 2-3 years?
" The weakness of cryptocurrencies is that their prices are very volatile. Thus, there is a possibility that central banks will be sensitive to small signs of change. But he will not go back to what it was before. This is because its own cryptocurrency market has grown, which is more suitable for an environment where everything is interconnected. Cryptocurrency has evolved into a market in which people can live on their own, and which can maintain a minimal foundation for survival without the backing of fiat currency. It will be influenced by the monetary policy of the central bank, but it will not be as big as it used to be ".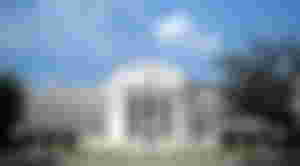 - How much more do you think the price of bitcoin will rise in the future?
"I don't know. However, bitcoin, which has a limited supply of 21 million units, should increase in value as the number of new issues will decrease in the future as a significant amount of bitcoins will be mined".
―If you are an investor, can you profit from the apostle now?
"The purpose of investing in cryptocurrency is to give incentives (incentives for motivation) to new activities. In the case of ordinary people, even if they buy, they have to think and invest as a cost in order to understand the cryptocurrency world with extra money. The cryptocurrency market will grow in the long term".
The financial system has reached its limit
- What does the focus of cryptocurrency mean economically?
"People usually view investing in cryptocurrency as a goal of wealth creation or speculation, but economists believe that gaining from cryptocurrency means that the current financial system has reached its limit. At the same time, it is reasonable to interpret this as an incentive for future preparation. In the current financial system, the government or central bank dominates the issue of money. On the other hand, in cryptocurrency, the process of issuing or distributing money is based on the agreement and consent of the users. From the stage when the government and the central bank monopolized the issue of money, now it turns into a world where each person to a certain extent performs the functions of banks and other intermediaries".
(The Choi committee briefly explained the blockchain and distributed ledger technology that implements the cryptocurrency functions described above, but this is omitted because it seems difficult for readers to understand.)
―Can cryptocurrency replace fiat currency issued by the central bank?
"The latest stablecoin is an evolution of a first generation cryptocurrency that did not have the means to provide the value of the cryptocurrency. It is pegged to legal currencies such as the US dollar and trades at a fixed exchange rate. This stablecoin is actually a key element of decentralized finance, where financial transactions are made in direct contact between trading parties rather than through intermediaries.
However, for a full-fledged finance function to work, there must be a separate trust organization that guarantees the transaction. If there is no legal guarantor to prepare in case of an emergency, efficiency is low and transaction processing takes a long time. The advantage of cryptocurrency is that it is open to transactions, but it still requires regulatory and supervisory functions to conduct safe and convenient financial transactions. The question is who can act as the last official when someone has a problem with fraud, and this should be done by the central bank and the government. So paper money cannot disappear. There is still a restriction on the use of cryptocurrency as a means of financial transactions such as fiat currency. It is now mainly used as a store of value or a limited medium of trade".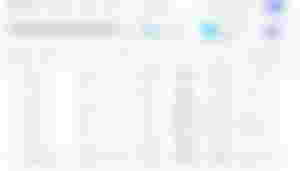 Cryptocurrency and fiat currency
-Digital technologies are becoming more and more common. Isn't it possible that cryptocurrency will become popular and legal currency will disappear over time?
"It should be understood that this is not an extreme stage in the evolution from fiat currency to cryptocurrency, but rather the middle of two factors. If fiat is the pillar of a building, then crypto is the wall. The two must come together. Central banks and governments allow small changes while preserving the old ecosystem".
―How will the rapid development of the underlying blockchain of cryptocurrency affect the spread of cryptocurrency?
"Most people think that the blockchain system is a more advanced system that can be applied in all cases, but this is not the case. It is presented as an alternative to the problems of the existing system in terms of relative freedom from the risk of hacking in the digital environment and increasing inclusiveness. There is no killer app on the blockchain yet. Hence, blockchain is the main foundation that allowed cryptocurrency to emerge alongside cryptographic technology and proof of work, but it is difficult to directly link the growth of all types of cryptocurrencies to blockchain".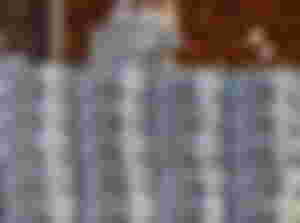 - What are the advantages of cryptocurrency over legal money?
"For example, Bitcoin has never stopped trading since its first debut in January 2009. Although the exchange containing the secret bitcoin key was hacked, bitcoin was stolen, but the bitcoin system was never hacked. There has never been counterfeit currency. Thus, it can be said that the system is more stable than fiat currency. Nobody created cryptocurrency as a means of speculation for the purpose of making money. He seemed to have overcome the limitations of the financial system exposed by the global financial crisis".
Weakness of cryptocurrency
- Are there any problems with the current cryptocurrency system?
"When quantum computers appear, it becomes a problem. Cryptocurrency systems currently take more than 10 seconds to confirm one transaction and then the next. By the way, when quantum computers appear and the computing speed becomes extremely high, all previous transactions can be rewritten during this transaction confirmation time. It is difficult to guarantee a digital currency shortage. Then the biggest feature of the cryptocurrency that cannot be counterfeited will disappear and the viability of the cryptocurrency will cease".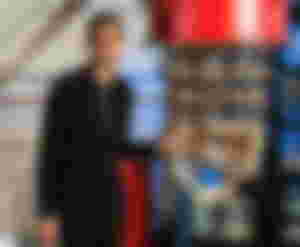 - What's wrong with the current central bank system?
"The rise in bitcoin in 2017 is ultimately linked to the central bank's money-free policy. With zero interest rates, interest rates are no longer a policy instrument. What's more, the coronavirus outbreak is threatening the country's financial base. How long can trust in such a system be maintained? "
- However, looking back at the situation in 2017, has Bitcoin, which has been hotly covered as an alternative to the existing central bank-focused financial system, also plummeted this year?
"In the beginning, expectations for Bitcoin were high. However, significant difficulties arose to bring it to life, the transaction took longer than expected, and the cost of producing the currency was high. Because of this disappointment, madness dried up. Global regulation also played a role".
- The central banking systems of all countries of the world are different. Therefore, countries come together to create and apply global standards, but there are side effects when applied to each country as they are not appropriate for each country's context. Thus, it can be said that the state system is an obstacle to the global economic system. What kind of political system do you think will eventually emerge if digital finance spreads and the efficiency of the global financial system becomes extremely high?
"A world government in Star Trek will inevitably be born. The government is in the form of a space council, where all kinds of astronauts gather and hold meetings. As the creation of new value becomes more and more important in a hyper-connected environment like the Cosmic Council, a currency becomes necessary that can support decentralized (national) transactions. Cryptocurrency is responsible for most of this function".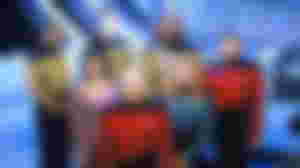 Singapore ahead
- What is the trend of the Korean cryptocurrency industry?
In foreign countries, with the cryptocurrency industry reviving in the private sector, large private tech companies such as the Central Bank and Facebook are competing to dominate the digital currency market. For example, institutional investors also include Bitcoin in their investment portfolio. As the paradigm shift of payments, settlement and clearing outside the realm of real money becomes inevitable, changes in the corresponding market infrastructure and regulatory system are inevitable. In addition to technical issues, we need to have a comprehensive regulatory framework and change the perception of the market. In short, in a situation where the plate changes, existing leaders face major challenges.
However, there has been no significant participation in Korea yet. There are several cases where investment banks or venture capitalists are involved in this area, both overseas, besides blockchain funds or professional cryptocurrency investors. Also, in Korea, neither the proper cryptocurrency custodian function (trusted) nor the cryptocurrency wallet app in the smartphone have been properly developed.
An industry that will grow anyway should be used as an opportunity to react quickly and create new jobs. Singapore is five years ahead of us. The strategic choice stands out because it is a small economy that can only survive when the market is open".
"It is impossible to invest in cryptocurrency without self-checking at the bank. Exchanges are obliged to report transactions to supervisory authorities".
Cryptocurrency problems
It's been two hours since I started the interview. Commissioner Choi drew a picture of the future of cryptocurrency and financial systems, central banks and countries, combining new knowledge about cryptocurrency with his long experience in financial research. I asked him the last question.
- What is the reason for the sharp rise in cryptocurrency in recent years and what is our plan of response in the future?
"Finance works on the basis of trust. In a situation where a trust fund suitable for the new environment has not yet been established, the measures or efforts of each government to protect the existing trust fund have reached their limit. The private sector is beginning to feel the need for new ways of working to create new value. This need arises in the form of cryptographic assets that have not yet been used.
What we expect from crypto assets such as cryptocurrency is a comprehensive collateral function that allows new transactions to be made in the Internet environment. Creating value in the digital age is impossible on its own. New values ​​are created only by connecting with different elements. There are barriers and it is difficult to access such a world with a centrally controlled currency base. Before that, dollars and gold were scarce, so they provided collateral as a safe asset.
Strictly speaking, cryptocurrency is an integral part of the 4th industrial revolution. And to maintain and thrive this cryptocurrency ecosystem requires a variety of tangible and intangible infrastructures. In order to maintain a decentralized framework, it is necessary to implement basic functions such as a cryptocurrency exchange or a cryptocurrency wallet application implemented in a smartphone, but it is still in its infancy. Clearly, this is a new opportunity to create jobs in the future, leaving behind changes in the present.