When you're not so lucky
Most of us are not so Lucky that they paid a good amount and in return they get the exact thing or they get what they want. I think it's just luck that you get what you want. And it's good if you get the same thing back but it's not good if you don't receive the exact thing.
Mostly we've problems in online shopping because what they display on their shop, sometimes don't send us what they show and in this era of online shopping mostly we faced this problem.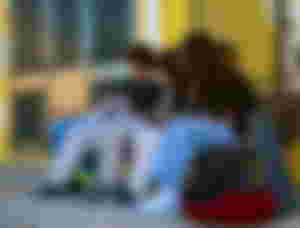 But today i want to talk about my experience in something different aspect of life!
In this era of inflation, most of us want a good job in their real life and most of us don't have a good job. There's a high rate of unemployment in our country. I see many people who have a good qualifications but they don't have any good job. Now a day's even Master degree holders also don't have a good job.
With the passage of time, a competition also increase between candidate. People are more qualified now than past but they have unemployment issues. In past we can see that people don't have high qualifications but unemployment rate is less than today. Even there's a lot of opportunities for use students to get a job.
Now a days, we've more School and college to get the job of teacher, but they don't pay us good salary. We paid a lot to get our education but we don't get enough back in return. A qualified person know how much money is required to get a degree of graduation, Master and for higher studies.
Mostly our educational dues are cleared by our perants but mostly student do a part time job to pay their educational dues.
What if you hold a degree of Master's and you're seeking for a teacher job in school and in college. They only paid you 25$ per month for a school teacher job.
We paid almost 1000$ to get that degree but in return we only get 25$. I see many candidate appeal for a high salary package but they confidently say that we don't have enough to give you more than it.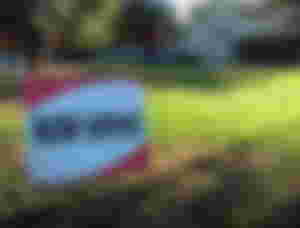 As i already said you that i got a call for job interview and today i went to give a job interview. I almost shoked to see that there's many candidate and interview timing was from 9 am to 5 pm. When i interact with a few people there, i see that mostly they all are well qualified but they're jobless. And seeking for a good job. And the competition was so high that for a one seat there's many candidate. I was satisfied after giving my job interview, maybe they'll call me but i think it's just luck to get a good job.
There i realized that what we paid to get a good qualifications, may never get back good amount in return. Only a few lucky person who get the same amount but not of all us are lucky. I wish that we get more than what we paid but it's not easy. I feel sad for them but maybe one day situation will change.
That's all for today and all the images are from unsplash image's including lead image.