Visit to Lyallpur Galleria
It's situated in Faisalabad Pakistan and it's name is Lyallpur Galleria because Lyallpur is the old name of our city Faisalabad.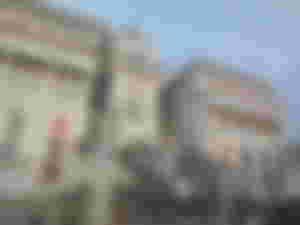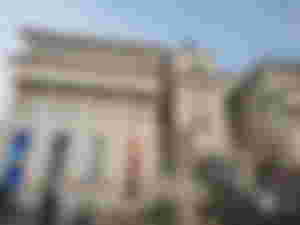 Front view
I went last Tuesday there to shop something for me and have some fun there too. It's not like a local Market but it consist of many shops of Brand and you can get a good quality of things from here.
The ground floor

First floor

2nd floor

3rd floor

4th floor
On the ground floor there's something fun for children and some shop of jewelry, but on 1st floor there's many shops of dress, shoe's, bag's and of everything you want. On the 3rd and last floor there's shops of food where you can satisfy your hunger after shopping.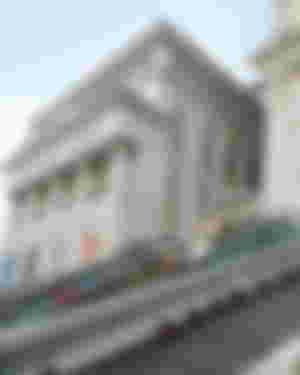 When we entered from the gate, there's elevator and stairs to reach to the 1st floor. I choose stairs to reach to the 1st floor because i can use elevator inside the Mall.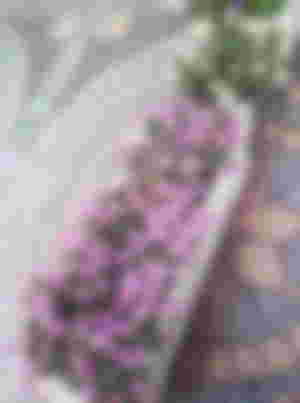 On each stair there's many pots of beautiful flowers to welcome us in good way.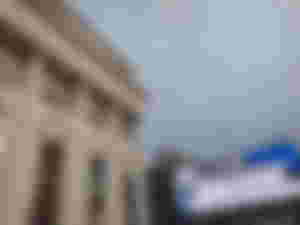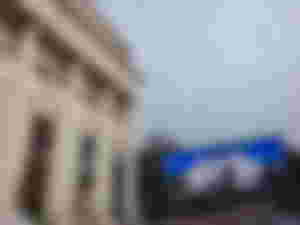 There's an LCD running on its left side to show it's full view from outside.
While we reaching to the 1st floor, there's a lot of shops but i visit only three or four shops because of shortage of time.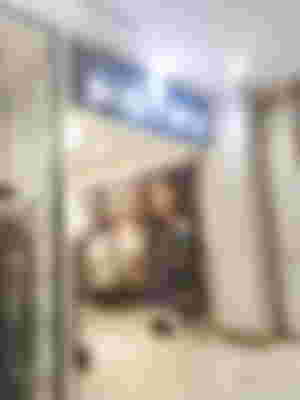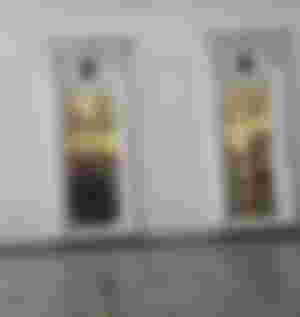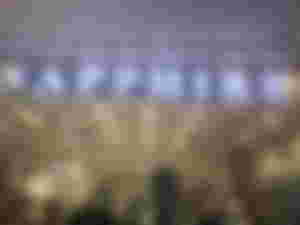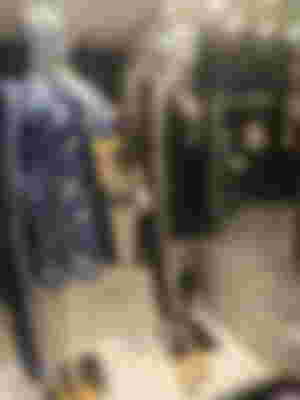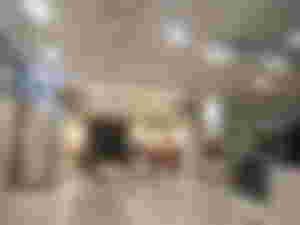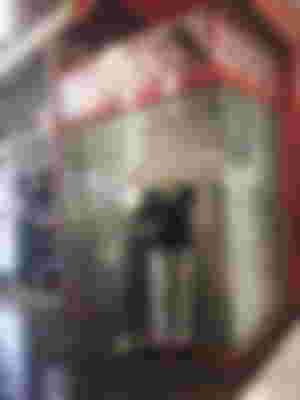 The main thing is that they don't allow to take pictures of their dress and anything because they think people can copy their design. I captured a few pictures but outside from the shop because in the shop they don't allow to use camera.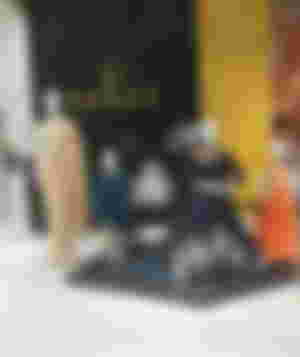 I like this Sana brand dress which is blue in color. I only captured this because i take permission from shopkeeper that i want to take the picture. It's a long Maxi and i think it'll suits to me too but let's see.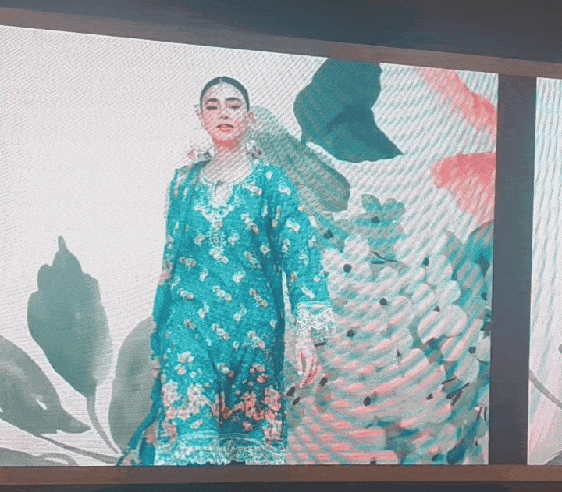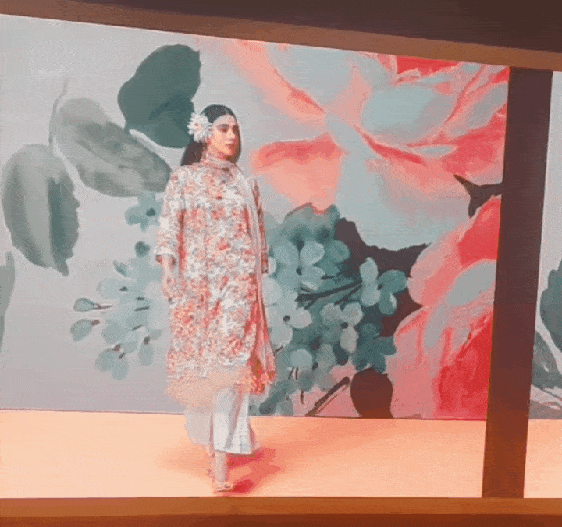 At the last, i captured videos of advertising of clothes and now convert into giffs
Note: All the pictures are captured by me. Including lead image and giffs.