Who loves hello kitty Raise your hand✋✋ if you do???
Me? ✋✋Yes of course, Hello Kitty is one my favorite Cartoon Character, but the question is hello kitty is really a cat character?
Let's find it out 😻😻😻
Hello Kitty is not a cat — and never has been, company says.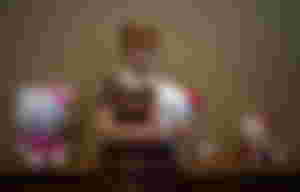 Hello Kitty is a cheerful and happy little girl with a heart of gold," brand owner Sanrio says on its website.
The shocking revelation came to light when a Hawaii-based academic specializing in the epitome of "kawaii" ("cute" in Japanese) asked Sanrio to fact-check captions for an exhibition she was curating to mark the 40th anniversary of Hello Kitty
Christine Yano, an anthropologist from the University of Hawaii, told the Los Angeles Times that she "was corrected — very firmly" by Sanrio that Kitty was not a cat.
"That's one correction Sanrio made for my script for the show," the paper quoted her as saying.
"Hello Kitty is not a cat. She's a cartoon character. She is a little girl. She is a friend. But she is not a cat. She's never depicted on all fours. She walks and sits like a two-legged creature."
And indeed, an AFP enquiry as to the status — feline or otherwise — of one of Japan's most famous exports confirmed her non-cat identity.
"It is a 100-percent personified character," a Sanrio spokesman told AFP in Tokyo. "The design takes the motif of a cat, but there is no element of a cat in Hello Kitty's setting."
Her real name is Kitty White, he explained, and she was born in southern England on November 1, 1974. She is a Scorpio and blood type A.
She has a twin sister, Minny White, and lives in an unnamed suburb of London with father George and mother Mary, according to her profile on the web.
Despite her whiskers and pointy ears, just like the rest of her family, Kitty has her own pet — a "real" cat named Charmmy Kitty.
Her life story has always been there, the spokesman said, adding the personification is meant to make her fans feel closer to the character "as a friend"Plea
Hope you like it please Subscribe, like and comment Have a Great Day MyLoves 😻😻😻😻
Sponsors of LerxiaHexandra