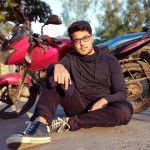 Why do I love Bitcoincash more than anything else?
There is a lot of cryptocurrencies out there like Ethereum, bitcoin , bitcoincash, litecoine, dogecoin, shivainnu etc and a huge number of finance/ tokens out there . I use Ethereum, doge, and different tokens and airdrops . But I would prefer you all the bitcoincash to use most .  Now you will ask why do I love bitcoincash most ?
Answer: I didn't know about any of the cryptocurrencies before April 2020. After the begging of the 1st locked down , everyone were so confused how to earn money from home . Cause there were a lot of restrictions out there. The online projects were not so famous on that time. You can say us a backdated person but that's true. We were so busy in learning books and other all activities that we didn't had any idea what to do and how could we can earn from home .  One of my friend told me about Bitcoincash then . I didn't believe her. Cause I didn't know anything about the cryptocurrencies then.
The price was near 244 USD of a bitcoincash then. Due to need of money , I started using read.cash then . It was near 10000 user only then. I earned huge amount Near 300usd in just 45 day then. I exchanged them into local currencies and used them . I didn't know that it's price could increase on that time . When I realized I started investment in different cryptoes. The main problem I faced here is the fees. Ethereum and bitcoin has a huge amount of fees. I noticed the lowest price of fees was in bitcoincash then . So I invested 100 USD only cause I didn't had a lot . I earned the interest when the price reached at 1600 USD . I still didn't changed my money and waited more. I could exchange then and now I could hold 3 bitcoincash more I know . Was it a mistake? I don't think so. Because when the price reached near 500 USD I bought more BCH . Cause I still believe that it will increase more then anything.
As it's fees and the time of transections is less than any other crypto all around the world. Most of the crypto user still don't understanding the value of it . But I still do believe on Bitcoincash. Because it is the best cryptoes of all time . I'm still holding different cryptoes . But most of my holdings are in bitcoincash. Because bitcoincash is the real bitcoin and the real crypto . I do believe in it , Don't you?