People Living In HUNTS (Random)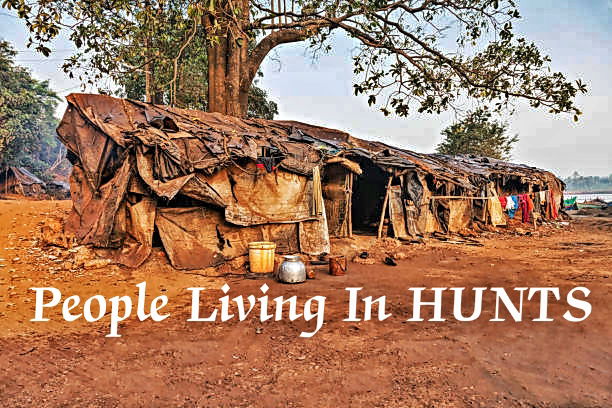 April 15,2022
FRIDAY
Let's start
Friends, in this world, some people are very rich and some people are very poor They are so poor that they do not even have a house to live in or something to eat.
It occurred to me when I was today The idea came to me when I was passing through a plot after Friday prayers today and my eyes fell on one of the huts.So I saw a woman out of her hut She was making beds etc. And their children were walking around naked, sometimes running here and there He looked at me and asked me if I could find something to eat. I looked at him and said that I would find out and tell him.I came home and I asked for something to eat and went to give it to them When I went to feed them and
I asked this woman where my husband is So this woman said that he has gone to earn something.
So I asked this woman what your husband does, she said or he did not do that one thing.I asked him in amazement if he does more than one thing So he never said he would sell those balloons Sometimes he collects garbage from people's houses Right now he collects gravel from the streets and sells whatever plastic comes out of them and iron comes out.He brings home whatever money is made.
I asked him how much money he earns in a day.I asked him how much money he earns in a day.So he said that sometimes he earns five or six hundred rupees and sometimes if he earns well it reaches a thousand.
When I asked her how many children she had, she said she had fifteen. I was very surprised and told her.You have so many children and how do you make a living? How do you eat three or two meals a day?So he told us that our children collect bread from the streets and if we get even one loaf from one house then our ten children collect ten loaves.
The most shocking and disturbing thing happened when he said that he has 15 children On the one hand I was tensed by their living and eating, how they fulfill the desires of so many children.And on the other hand,
I was worried that these people would be illiterate because they were ignorant.They keep giving birth to children and they don't care about anything that the population is increasing, they just keep giving birth like ignorant people.Why if the people living in Jaunpari have fifteen children and there will be hundreds of such choppers, there will be hundreds of people. Which will give birth to so many children due to illiteracy and then the population keeps increasing
The point is,The point is, such people are ignorant and do not know how to plan their family They just keep on having children but those who are literate should have children with a plan.So that they can raise their children better and with their upbringing their small family and the population of the country will not increase.
Thanks to my Sponsors who encourage me to write more and more I want to say thank all of you and be happy stay blessed with the blessings of God
Image Source is form
This is me