NFL Picks for Wild Card Round are here — WHAT A DISASTER OF A WEEK!!!
WEEK 18 SUMMARY
I'm back fellas! At last!
It is very disappointing for me to report that the last week of the regular season was one of the worst of the year. IN ALL FRONTS!
Some unbelievable results against GB, ARI, LAC, LAR and *especially* IND completely ruined what I — and many others — had planned.
Let's hope that the effort of explaining my picks in full text like I used to do in here makes me get my mojo back!!!
After the SuperBowl, I'll bring the full breakdown of what happened during the season, with % of correct picks and money balance.
PICKS: 9 out of 16 (56% accuracy)
BALANCE: $160 placed - $114.2 as return = LOSS $45.8

How about the game against the market in the NFL PREDICTION GAME?
Against the market, well.. it was even worse! To be completely honest, mid-afternoon I got 100% tilted after the Colts meltdown and tried to play catch-up by inflating my confidence sliders in other games... which made things go from bad to awful. Both teams from LA went on to absolutely wreck my score. Well, living and learning: gotta stay cool in these situations.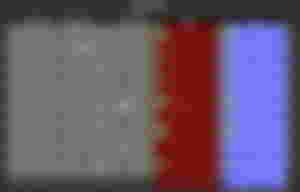 You'll see my "confidence sliders" for this week at the end of the post. Should we have any important adjustments between the time of the post and the start of the game, there will be a new post updating the situation.
Again, all picks are linked with a virtual $10 bet in each of them, and odds according to Betfair.com.
DISCLAIMER: I'm not sponsored by Betfair.com in any way. This will only be added as a reference to win probability in each game. It's all for fun!
LVR @ CIN - Winner: CIN (Odds: 1.4)

What could go wrong: this should not be an easy game for Cincy. Especially due to the butterflies in the stomach they'll probably feel because the core of the team is so young and such pressure to win the first playoff game since 1990 for this franchise. But that's about all — barring injuries to key players — that could go wrong for them. All things equal, they are the better team, playing at home, in the elements (temperature should be around 30F - 0ºC, mild wind) , against a dome team. And a team that, mind you, was really close to being eliminated from the playoffs at home, despite the Chargers playing a subpar game. 
NE @ BUF - Winner: BUF (Odds: 1.42)

What could go wrong: well, a lot could go wrong. Expected weather: 7F - MINUS 14ºC!!! If you have been following the NFL for longer than, say... 3 months, you're well aware of how that kind of temperature affects the game, especially the passing game. The Bills air unit is a much more explosive platoon than the Pats one, but this explosiveness might be toned down a couple of notches due to that. Fortunately, it won't be full chaotic mode, since we're not anticipating snow of any kind or amount on Saturday. But add to all that a very stout defense and no one other than Bill Belichick calling the shots on the other sideline. I sure as hell wouldn't want to be the one gameplanning against him in January. Happily for the Bills this IS Mac Jones' first rodeo on the road in playoff time with an unfriendly weather. I expect a more conservative approach from the Pats on offense, but not as conservative as the one they took the last time these teams faced off in Buffalo. Field position and Field Goals will probably be huge!
PHI @ TB - Winner: TB (Odds: 1.2)

What could go wrong: DROPS! LOTS OF IT — DUE TO BAD WEATHER! We're expecting rain and a lot of wind in Tampa on Sunday and, as you may well know, the WR corps for the Bucs has been taking some shots last few weeks, with the season-ending injury to Godwin and Antonio Brown doing... Antonio Brown things. That will put extra pressure on Evans, Gronk and the other fellas. Expect Brady to initially favor better matchups than Evans vs (probably) Slay on every snap. Barring an incredibly bad day or the Eagles obliterating TB in the turnover battle (due to wet balls — no pun intended), Bucs should see Philly off. On the flip side: They are likely getting Gio Bernard, Fournette and Lavonte David back. Huge boost!
SF @ DAL - Winner: SF (Odds: 2.25)

What could go wrong (for the favorite): 49ers DL and run-game having a field day. During the second half of the regular season, the Niners seem to have found a way to get back on track. It's not particularly beautiful (although sometimes it is), but it's damn efficient. Putting Samuel in the RB rotation is paying high dividends for Shanahan. On the other side of the ball, the secondary is still pretty bad, which looks like great matchup for Lamb and Cooper. However, Bosa and Armstead might not leave a whole lot of time for Prescott to throw them the ball. The thing is: I think SF playing this kind of game isn't necessarily a likelihood, it's more like a near-certain thing. They are an annoying team as of today. We've seen this Dallas team play below expectations, specifically against good teams (their last 3 losses were against playoff teams). I could very well be picking DAL here, but since wild card week is usually WILD, I'm going with the upset on this one.
PIT @ KC - Winner: KC (Odds: 1.1)

What could go wrong: not much. Big Ben and the guys will probably give it all to see #7 having a respectable last game of his illustrious career. But it should take way more than that to beat the Chiefs in KC. We should have decent (just decent) weather, although a cold, snowy day is expected the day before. It would take a massive, MVP-level game from TJ Watt or a really terrible start from Mahomes and Co. to tilt this one the other way. And even so, Chiefs offense is explosive enough to rescue the game from the jaws of defeat. 
ARI @ LAR - Winner: LAR (Odds: 1.45)

What could go wrong: The Cardinals waking up to their real potential. This team started the season 7-0 and lost its first game on an absolutely weird game at home against the excellent Packers, who showed no mercy for their sins. But, as it turns out, their second half of the season was awful: they lost Hopkins (probably for the season), Murray got injured — he might still be — and sprinkle on top of that some terrible luck and really shaky decisions on offense that led to costly turnovers and 4 LOSSES IN THE LAST 5 GAMES. The odd win of this stretch: against the Cowboys on the road, in a game that Dallas saw three or four key 3rd down conversions called back due to penalties. So... it wasn't pretty, fellas. But is the potential for an upset still there? Absolutely. Most of it rests on Murray going back to his October level of efficiency, especially against the blitz. If they get JJ Watt back for the game, even on a snap count basis, it should be huge for their DL assignments — and morale. I'm still taking the favorites on this one though. Stafford is, for the first time in his career, playing in an outstanding unit, orchestrated by a great offensive mind and victory will be leaning heavier on avoiding silly mistakes than playing gunslinger come Monday night.
 
How I feel about the Prediction Game Slider this week?
SUBJECT TO MINOR ADJUSTMENTS DURING THE REST OF THE WEEK
If anything rash happens, I'll update with a new post.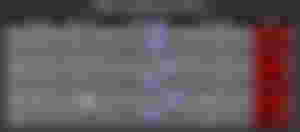 AS YOU CAN SEE BY THE NUMBERS NEAR THE SLIDERS, PLAYOFF PICKS ARE WORTH DOUBLE!!!
Well, that's it for this week.
Thanks for reading and hope to see you more often! Hit 'Subscribe' to get notified about our encounters every Thursday!