WEEK 8 SUMMARY
7 out of 15.
It was bad, guys... it was BAD. In my defence, basically everyone got fooled one way or another on Week 8. Heavy favorites lost their games (ARI, CIN, TB LAC) while other games where lost in stunning fashion (ATL and MIN, since Dak didn't play)

The Chargers game was especially painful to me. Look at what I said in my analysis prior to the game:
"Listen! I don't have it in me to pick the Pats to win this game on the road, but I'm reaaaally suspicious of the current odds. It should not be this easy for the Chargers. Mac Jones is looking like a veteran as of late, and the Pats are very well coached. Let's see what Sunday brings us. I'll take Chargers, on a very uncomfortable win."


I had my numbers predicting a very narrow Patriots win, but since it was so narrow and the market was so tilted towards LA, I decided to retract and go with the home team. Living and learning, I guess...

How about the game against the market in the NFL PREDICTION GAME?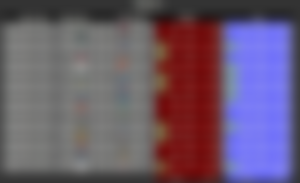 For the first time since the beginning of this experiment, I didn't manage to beat it.
You'll see my "confidence sliders" for this week at the end of the post.
TOTALS: 15 picks — 7 correct/7 incorrect (47% accuracy)
BALANCE: $150 placed - $108.5 as return = -$41.5
SEASON TOTALS: 122 picks — 75 correct/47 incorrect (61.5% accuracy)
SEASON BALANCE: $1220 placed - $1092.6 as return =-$127.4
Again, all picks are linked with a virtual $10 bet in each of them, and odds according to Betfair.com.
DISCLAIMER: I'm not sponsored by Betfair.com in any way. This will only be added as a reference to win probability in each game. It's all for fun!
NYJ @ IND - Winner: IND (Odds: 1.14 - Possible payout: $11.4 - Possible profit: $1.4 14%)

Jets threw a major curveball on all of us when a backup QB who fell out of favor in Dallas threw for 400yd against one of the hottest teams in the league. And he overcame pretty bad luck in the first half with two tip-drill picks. Can he do it again on the road against a mean unit in Indy? I'm gonna say no. This isn't supposed to be a blowout if they play the same kind of game they did last week, though. 
HOU @ MIA - Winner: MIA (Odds: 1.3 - Possible payout: $13 - Possible profit: $3 30%)

None of these two teams inspire a lot of confidence, "but we don't run away from picking the winners here!" (he said, trying to rally his own morale and holding back his tears after a really bad week). Houston's metrics are beyond poor this season. If that was a home game for them, then maybe I would spend a bit more time wondering about how this game will unfold. I'm gonna take the Dolphins here at home, considering the Texans are going to "maintain this level" of football. 
DEN @ DAL - Winner: DAL (Odds: 1.2 - Possible payout: $12 - Possible profit: $2 20%)

The minute I say I'm not picking Denver anymore for the rest of the season, they win. Classic. But the Cowboys managed to beat the Vikings on the road with a backup QB playing his first start in 4 years. That tells you how tough they are right now.
MIN @ BAL - Winner: BAL (Odds: 1.38 - Possible payout: $13.8 - Possible profit: $3.8 38%)

"Alexa... do I trust the Ravens?" "No. You do not." Well, you heard the lady. But if I ask her if I trust the Vikings, she might actually laugh at me, scoff and turn herself off. 
NE @ CAR - Winner: NE (Odds: 1.45 - Possible payout: $14.5 - Possible profit: $4.5 45%)

The Panthers seem focused on making me look bad since Day 1. They do the opposite of whatever I say they'll do. This isn't looking like the prettiest of the football games, but this pragmatic approach by NE... man, you gotta respect that coaching staff and what they're doing during what still is a rebuild season. Coming clean: I thought Mac Jones would be AJ McCarron 2.0 when he came into the league. I whiffed badly, it seems. Dude's stone cold right now. Pats get the W.
BUF @ JAX - Winner: BUF (Odds: 1.06 - Possible payout: $10.6 - Possible profit: $0.6 6%)

Bills roll.
CLE @ CIN - Winner: CIN (Odds: 1.65 - Possible payout: $16.5 - Possible profit: $6.5 65%)

Woooo boy! One of those games. There's a lot of if's and maybe's surrounding this game and a lot of metrics that could fall either way here. On top of that, we have a Bengals team fresh off a bad beat against NYJ and the drama involving Baker Mayfield and OBJ's father. I'm gonna go with the home team here because they can say for sure that their QB is 100% coming into this game.
ATL @ NO - Winner: NO (Odds: 1.34 - Possible payout: $13.4 - Possible profit: $3.4 34%)

Trevor Siemian! What a performance the managed to deliver against the defending champs in a division game! I was genuinely amazed! The Saints stay in the Bayou to face another division rival whose inconsistency cannot be mentioned enough. Division games are always a bit crazy, but I think the Saints win here.
LVR @ NYG - Winner: LVR (Odds: 1.6 - Possible payout: $16 - Possible profit: $6 60%)

This game definitely has potential to be an upset. Raiders have not been as sharp as they were to start off the season, while the Giants have improved on defense. But it seems like Daniel Jones will once again be lacking many of his weapons, which makes this a very complicated game for them.
LAC @ PHI - Winner: PHI (Odds: 2 - Possible payout: $20 - Possible profit: $2 100%)

I can assure you: this is not an overreaction to LAC's loss to NE last week. This is probably going to be a close game. I think the scales will lean towards the Eagles due to the fact that the Chargers offense looks off sync last few weeks and Herbert apparently has a problem in his throwing hand. So this my first official upset pick of the week.
GB @ KC - Winner: KC (Odds: 1.25 - Possible payout: $12.5 - Possible profit: $2.5 25%)

Aaaaaaaaaaaaaaand once again we are robbed of a clash between Mahomes and Rodgers. A-Rod is in COVID protocol and has already been ruled out for Sunday, which makes any analysis of this game sorta pointless. (Full disclosure: with Rodgers on the field, I'd be picking GB)
ARI @ SF - Winner: ARI (Odds: 1.83 - Possible payout: $18.3 - Possible profit: $8.3 83%)

Let's be honest here: this game boils down to whether or not Murray is playing. He is apparently dealing with a problem in his ankle, after twisting it out of bounds during the last drive of the game 7 days ago. If he plays (and I think he does), Cardinals should take this one and bounce back from what was — it needs to be said — a very, veeery unlucky, giveaway-rich display. You remove only one of those uncharacteristic 3 turnovers they had from the game, and they would still be an undefeated team.
TEN @ LAR - Winner: LAR (Odds: 1.24 - Possible payout: $12.4 - Possible profit: $2.4 24%)

Sean McVay and his unit got lucky this week, after words came out saying that Derrick Henry is probably out for the remainder of the season. Titans can definitely find a way around this and still compete in the playoffs, but if there's a moment where the loss of their star player is going to be most felt is surely right here. They face a sturdy defense that just got upgraded with a future HOFer and, on top of that, TEN doesn't have much time to come up with new ways to scheme the offense without their security blanket.
CHI @ PIT - Winner: PIT (Odds: 1.32 - Possible payout: $13.2 - Possible profit: $3.2 32%)

This game right here... definitely not entering any beauty pageant contest, am I right? While Justin Fields had a very good game last week, he couldn't manage to carry his team to a win, mainly because his supporting cast is subpar or the coaching staff has been subpar for years now. It could be both. The Steelers are back to their old "ugly ways" to win, but I don't think anyone in Pittsburgh particularly cares.
How I feel about the Prediction Game Slider this week?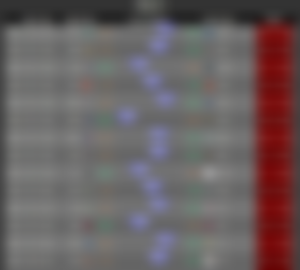 Well, that's it for this week.
Thanks for reading and hope to see you more often! Hit 'Subscribe' to get notified about our encounters every Thursday!