Welcome to NFL Picks!
In this blog, over the course of the season, I'll be trying to hit as many winners as possible in the NFL weeks.
I'll be trying to pick the winners of EVERY SINGLE GAME until the Super Bowl.

The reason I'm starting the posts on WEEK 8 is because... I did not know about read.cash platform LOL. I've been posting my picks on another platform since Week 1. You can check them all here:

https://www.publish0x.com/nfl-picks

I'll also be adding short comments about my picks, brushing over the reasons for each one, and putting the odds beside each pick, according to Betfair.com. I'll be considering a $10 bet in each game (regardless of how likely I think the result is going to be). The main goal here is to get as many winners right as possible, not at all for the money!!! And we'll see here we land at the end of the season!

WEEK 7 SUMMARY
9 out of 13.
And I thought the Broncos would be able to beat a Browns team without their starting QB, RB1 and RB2. Silly me. Denver looks really bad right now. And the Bengals stomping the Ravens was something I did not see coming at all! Good for them!
But what's definitely concerning was the Chiefs display on Sunday. Which elicits the question: are the Titans really THAT GOOD?

But how about the game against the market in the NFL PREDICTION GAME?

For those of you who don't know, the NFL PREDICTION GAME is a new FREE TOOL that allows you to measure the precision of your NFL picks "against the world". In the website, you are asked to correcly pick the weekly winners and attribute to all game a score based on how certain you are of a given result to come out true in the end. All it requires of you is that you login with your Twitter credentials. The website does not post anything on your behavior, so no need to worry about your picks making you look bad in front of your friends LOL.
WE GOT THEM ! For the second week in a row! It was close though.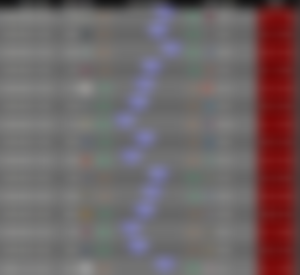 (HOW ABOUT THOSE PANTHERS DESTROYING MY SCORE?)
You'll see my "confidence sliders" for this week at the end of the post.
TOTALS: 13 picks — 9 correct/4 incorrect (69% accuracy)
BALANCE: $130 placed - $127.4 as return = -$2.6
SEASON TOTALS: 107 picks — 68 correct/39 incorrect (64% accuracy)
SEASON BALANCE: $1070 placed - $984.1 as return =-$85.9
Again, all picks are linked with a virtual $10 bet in each of them, and odds according to Betfair.com.
DISCLAIMER: I'm not sponsored by Betfair.com in any way. This will only be added as a reference to win probability in each game. It's all for fun!
GB @ ARI - Winner: ARI (Odds: 1.34 - Possible payout: $13.4 - Possible profit: $3.4 34%)

I think the Packers red-hot run meets its end. They'll be without Davante Adams, if playing the best team in the league wasn't enough of a problem. I feel sad for JJ Watt probably being out for the season. It's not that I don't believe in GB's firepower. I just think the Cardinals have more of it. I'll be licking my chops waiting for this one!
MIA @ BUF - Winner: BUF (Odds: 1.08 - Possible payout: $10.8 - Possible profit: $0.8 8%)

Low odds for a reason. Dolphins have way too much to figure out and a road game against the Bills should a tough ordeal for them. Bills — by a nice margin.
CAR @ ATL - Winner: ATL (Odds: 1.58 - Possible payout: $15.8 - Possible profit: $5.8 58%)

Falcons seem to have found their offensive rhythm indeed. While the Panthers... my goodness! Talk about a regression! This could very well be the game where everything turns on its head — AGAIN! I'm going with the more explosive of the two offenses and its capability to rescue the game, even if things go bad at the beginning.
PHI @ DET - Winner: PHI (Odds: 1.45 - Possible payout: $14.5 - Possible profit: $4.5 45%)

It seems to me that this Lions team will not finish the season 0-16. Their first W looks to be maturing in last few weeks and escaping at the last minute. It could very well be this week. This game has 'upset' written on it. Eagles are 2-5 but their schedule has been no joke! They should find their edge against a team that's much below PHI's recent competition.
TEN @ IND - Winner: TEN (Odds: 1.95 - Possible payout: $19.5 - Possible profit: $9.5 95%)

Wanna see me end this Titans' amazing run? Wanna see it? Because I'll do it! All I have to do it trust them to win this divisional matchup against a team that 'looks' a bit below them at this point. Colts are, by advanced metrics, the best team in the league against the run, which should be a fun matchup to watch vs Derrick Henry.
LAR @ HOU - Winner: LAR (Odds: 1.07 - Possible payout: $10.7 - Possible profit: $0.7 7%)

If you tell me Tyrod Taylor is gonna be able to lead the Texans to a win against the Rams, I am... not going to believe you. At all. Sorry.
CIN @ NYJ - Winner: CIN (Odds: 1.16 - Possible payout: $11.6 - Possible profit: $1.6 16%)

After what they did to the Ravens, Jets should raise no problems for the Burrow-Chase Alley-Oop Tour.
PIT @ CLE - Winner: PIT (Odds: 2.6 - Possible payout: $26 - Possible profit: $16 160%)

My first upset call of the week. No, the Steelers don't look great. Yes, Cleveland did not look terrible when missing a lot of starters last week. But this is one of those games that might go crazy. Mayfield wants to play at all costs in this one, with a shoulder that's scheduled for surgery. I don't like the look of it. He's maybe one sack of being out of the game and, consequently, tossing a cold backup onto the huddle. It's probably a better idea to let Keenum start. On top of that, Browns do not look good on the passing defense department. If Big Ben plays a turnover-free game, they might be able to grind their way to a win.
SF @ CHI - Winner: CHI (Odds: 2.5 - Possible payout: $25 - Possible profit: $15 150%)

Cold day in Chicago. Long trip for the Niners. A QB that cannot find his groove to save his life. SF also just lost Kinlaw for the season. I feel like the Bears suddenly have a chance to win this one. They are big underdogs, which is kind of a head-scratcher to me and I see this as an opportunity. I feel like "if things can go wrong for the favorite, they probably will". Should be REALLY close!
JAX @ SEA - Winner: SEA (Odds: 1.52 - Possible payout: $15.2 - Possible profit: $5.2 52%)

This is a game I'm probably not watching. We are not looking at a very entertaining game here. It's not that the Seahawks defense is amazing, but I think they have what it takes to hold back THIS offense. JAX defense? They are absolutely dreadful! My hope is Geno Smith doesn't put everything at risk late in the game.
NE @ LAC - Winner: LAC (Odds: 1.4 - Possible payout: $14 - Possible profit: $4 40%)

Listen! I don't have it in me to pick the Pats to win this game on the road, but I'm reaaaally suspicious of the current odds. It should not be this easy for the Chargers. Mac Jones is looking like a veteran as of late, and the Pats are very well coached. Let's see what Sunday brings us. I'll take Chargers, on a very uncomfortable win
WAS @ DEN - Winner: WAS (Odds: 2.25 - Possible payout: $22.5 - Possible profit: $12.5 125%)

I'm not picking the Broncos to win a game. Not unless I see a super favorable matchup. This ain't it.
TB @ NO - Winner: TB (Odds: 1.35 - Possible payout: $13.5 - Possible profit: $3.5 35%)

The only thing that makes me second-guess myself here is the fact that this is a divisional matchup and a rivalry. But should be an easy game for the Bucs. Oh, and Gronk is back!
DAL @ MIN - Winner: DAL (Odds: 1.75 - Possible payout: $17.5 - Possible profit: $7.5 75%)

OH THIS SHOULD BE GOOD! The Cowboys are the team no one wants to face at this point. Solid displays, one after the other, both sides of the ball firing on all cylinders. Vikings have improved a bit since Week 1 and their passing defense are among the best in the league. I still think Dallas takes this, but it should come down to the very end!
KC @ NYG - Winner: KC (Odds: 1.18 - Possible payout: $11.8 - Possible profit: $1.8 18%)

Mahomes? Are you there, buddy? This is your rebound game, bro (just like the WFT one). Don't ruin my Monday, please.

How I feel about the Prediction Game Slider this week?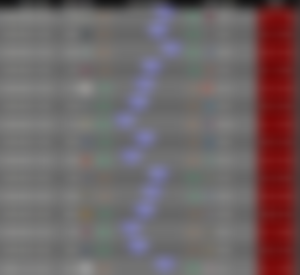 Well, that's it for this week.
Thanks for reading and hope to see you more often! Hit 'Subscribe' to get notified about our encounters every Thursday!