WEEK 12 SUMMARY
10 out of 15!
We are BACK to double-digits in correct picks! Of course, it wasn't a perfect week at all, for me or anyone else. Heavy favorites keep throwing easy games.
On top of that, WE ARE BACK TO THE PROFITTING SIDE OF THE FRAY! That's right: we made some money! Even considering all the 15 picks of the week. You don't get that unless you go near 70% on a given week. So, I'm happy with how things went overall...

However, some letdowns cost me heavily in other areas...

How about the game against the market in the NFL PREDICTION GAME?

The percentages are killing me, man! KILLING ME! As you can see, we've managed to pick an extra TWO GAMES correctly in Week 12, in comparison with the market. However, since the formula is designed to punish "adventurous" people slotting 100% confidence in every game for maximum points, when my heavy favorites let me down, it dragged our score down to the sewer galleries. Check out how Dallas and Philly completely ruined things for us!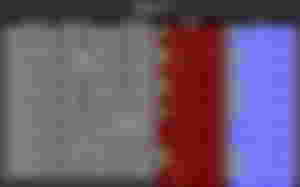 You'll see my "confidence sliders" for this week at the end of the post.
TOTALS: 15 picks — 10 correct/5 incorrect (67% accuracy)
BALANCE: $150 placed - $158.8 as return = $8.8
SEASON TOTALS: 179 picks — 110 correct/69 incorrect (61% accuracy)
SEASON BALANCE: $1790 placed - $1621.3 as return =-$168.7
Again, all picks are linked with a virtual $10 bet in each of them, and odds according to Betfair.com.
DISCLAIMER: I'm not sponsored by Betfair.com in any way. This will only be added as a reference to win probability in each game. It's all for fun!
DAL @ NO - Winner: DAL (Odds: 1.42 - Possible payout: $14.2 - Possible profit: $4.2 42%)

After what happened last week, I'm gonna be very careful about how much I diss on a team LOL. Cowboys should take this, mainly because of the difference at QB position.
MIN @ DET - Winner: MIN (Odds: 1.28 - Possible payout: $12.8 - Possible profit: $2.8 28%)

Even with Dalvin Cook out for MIN, they should have enough to delay Lions' first win of the season for one more week.
ARI @ CHI - Winner: ARI (Odds: 1.24 - Possible payout: $12.4 - Possible profit: $2.4 24%)

Is this gonna be the week Kyler Murray FINALLY returns to the team? I sure hope so. Cardinals are performing at a decent level without him, but they need to go back to red-hot status to remind the NFC who runs that Conference now.
TB @ ATL - Winner: TB (Odds: 1.14 - Possible payout: $11.4 - Possible profit: $1.4 14%)

Falcons probably had their best display precisely against Tampa earlier this season, but even on that one they failed to close the game out. I'm picking the defending champs, especially after that incredible comeback on the road last week.
IND @ HOU - Winner: IND (Odds: 1.2 - Possible payout: $12 - Possible profit: $2 20%)

Division games always have a wacky component influencing the final result, but the amount of wackiness required to tip the scales here might be unachievable.
PHI @ NYJ - Winner: PHI (Odds: 1.32 - Possible payout: $13.2 - Possible profit: $3.2 32%)

I'm watching you, Eagles! Don't you dare...!
LAC @ CIN - Winner: CIN (Odds: 1.52 - Possible payout: $15.2 - Possible profit: $5.2 52%)

One of the toughest of the week! Weather will not be gentle in Cincy and that will probably favor a rugged, hard-nosed, rock-pounding game. In that department, Bengals — on top of being at home and being the better adjusted team right now — have the upper hand.
NYG @ MIA - Winner: MIA (Odds: 1.4 - Possible payout: $14 - Possible profit: $4 40%)

Will surely be a interesting matchup: NYG DL vs Tua's terrible pass protection. I'll be taking the home team, given that their defense has been very savvy in capitalizing against turnovers and the cog behind this Dolphins run of late.
WAS @ LVR - Winner: LVR (Odds: 1.65 - Possible payout: $16.5 - Possible profit: $6.5 65%)

Potential for a major upset here! I do believe Washington has what it takes to win this game, since I still do not trust this Raiders team, even after beating Dallas on the road. However, my gut tells me Washington's run ends on the desert this week.
BAL @ PIT - Winner: BAL (Odds: 1.42 - Possible payout: $14.2 - Possible profit: $4.2 42%)

It's one of the toughest rivalries in football, but Ravens should overcome the Steelers in this one without too much trouble. The gap between the two teams is astounding as of today.
JAX @ LAR - Winner: LAR (Odds: 1.1 - Possible payout: $11 - Possible profit: $1 10%)

Rams, at home, against a bad defense and a shaky offense. There's no way, right? No way the Jaguars can... you know?
SF @ SEA - Winner: SF (Odds: 1.5 - Possible payout: $15 - Possible profit: $5 50%)

#FreeRussellWilson! He does not deserve another season under Pete Carroll.
DEN @ KC - Winner: KC (Odds: 1.18 - Possible payout: $11.8 - Possible profit: $1.8 18%)

Great display by the Broncos defense last week. Can they keep it up against Mahomes at Arrowhead? It will probably come down to how much Teddy B. and Denver's offense can do to keep them in the game.
NE @ BUF - Winner: NE (Odds: 2.05 - Possible payout: $20.5 - Possible profit: $10.5 105%)

This week saved the best for last, without a doubt! Until the Pats lose I'm going to keep picking this team. Solid displays of coaching and execution week after week. I could quite possibly witness the Bills ending their scolding hot streak on Monday, but it will surely take a showing of excellence by Josh Allen. So, I'll end this week's picks with my "upset". Hot stays hot.
How I feel about the Prediction Game Slider this week?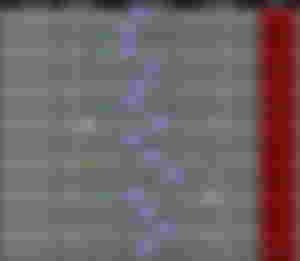 Well, that's it for this week.
Thanks for reading and hope to see you more often! Hit 'Subscribe' to get notified about our encounters every Thursday!