WEEK 11 SUMMARY
9 out of 15.
First and foremost: allow me to apologize for forgetting to add my analysis to BUF-IND game. I probably wrote it down and then pasted some other game on top of it. I picked Buffalo. And I obviously whiffed on that! LOL
Now, on to our summary:
Boy was I close to calling a major upset! I went heavily "against the grain" last week calling PIT to win on the road without TJ Watt. Even when I saw Bosa was suiting up, I decided to stick with the pick. Man! SO CLOSE! The Steelers came back from the dead to rescue that game and the defense simply could not contain Herbert on that last drive. God only knows what would've happened in the event of an OT.

I also decided to stick to my picks with BAL and ARI, despite not having their QB1 and it paid off. On the letdowns front, TEN disappointed me again, at home this time! And do not get me started on Carolina! It would've been a profit barring these two absolutely insane tilts.

How about the game against the market in the NFL PREDICTION GAME?


Well... Tennessee happened this week. That game stopped me from beating the market. The penalty at that level of certainty is just too damn high! Also, my bold Pittsburgh win call had a hefty cost... but I don't regret that one!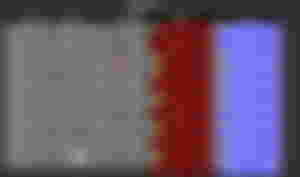 You'll see my "confidence sliders" for this week at the end of the post.
TOTALS: 15 picks — 9 correct/6 incorrect (60% accuracy)
BALANCE: $150 placed - $128.9 as return = -$21.1
SEASON TOTALS: 164 picks — 100 correct/64 incorrect (61% accuracy)
SEASON BALANCE: $1640 placed - $1462.5 as return =-$177.5
Again, all picks are linked with a virtual $10 bet in each of them, and odds according to Betfair.com.
DISCLAIMER: I'm not sponsored by Betfair.com in any way. This will only be added as a reference to win probability in each game. It's all for fun!
CHI @ DET - Winner: CHI (Odds: 1.55 - Possible payout: $15.5 - Possible profit: $5.5 55%)

I was definitely more sure of this pick yesterday, before the news that the Bears will be without 3 starters — that number might go up to 5. But it's so hard to pick the Lions right now. This could definitely be their week. I just don't have it in me to go that crazy.
LVR @ DAL - Winner: DAL (Odds: 1.25 - Possible payout: $12.5 - Possible profit: $2.5 25%)

Probably the most comfortable game to pick this week. I do not envision a game in which Vegas can go to Dallas and beat this team. Cowboys will be without Amari Cooper, but will probably get D-Law back, which is a huge boost. Vegas is not in a good place right now.
BUF @ NO - Winner: BUF (Odds: 1.35 - Possible payout: $13.5 - Possible profit: $3.5 35%)

I do not think this is gonna be sooo easy, but if you take away the stout run defense the Saints have right now, I don't see much left. Siemian simply doesn't have what it takes to be at the helm of that offense — at least not so fast.
CIN @ PIT - Winner: CIN (Odds: 1.45 - Possible payout: $14.5 - Possible profit: $4.5 45%)

Who's up for a heated rivalry and a divisional matchup? You just love to see the amount of effort players put into these games. Something about Heinz Field gives teams in the AFC North some cold sweat episodes. Bengals are the better team right now and that's why I'm going with them. But nonsense happens in divisional games — oh, and it's a CRAZY SEASON, in case you haven't noticed.
NYJ @ HOU - Winner: HOU (Odds: 1.62 - Possible payout: $16.2 - Possible profit: $6.2 62%)

I... am not watching this game. I'm picking the Texans. That's all.
TB @ IND - Winner: TB (Odds: 1.58 - Possible payout: $15.8 - Possible profit: $5.8 58%)

Definitely room for an upset call here, but it's really hard to stop this Bucs team for full four quarters of football. They are anticipating having Vea back, which should make harder for IND to run the ball, which is their forté. Going with the reigning champs here.
ATL @ JAX - Winner: ATL (Odds: 1.8 - Possible payout: $18 - Possible profit: $8 80%)

Another game with major upset chances. I'm actually going against my guts on this one and picking the Falcons, simply because things are too close to call and usually the team with the best QB wins these games.
CAR @ MIA - Winner: MIA (Odds: 2 - Possible payout: $20 - Possible profit: $10 100%)

After that display against Washington, no way I'm picking the Panthers on this road game.
TEN @ NE - Winner: NE (Odds: 1.32 - Possible payout: $13.2 - Possible profit: $3.2 32%)

Belichick is at it again fellas! They are hot right now and, at the same time, it doesn't look very interesting — which is kinda his brand of football. Julio Jones and Derrick Henry are still out for the Titans, which makes this game especially hard in cold Foxboro. The hot stays hot. NE wins.
PHI @ NYG - Winner: PHI (Odds: 1.5 - Possible payout: $15 - Possible profit: $5 50%)

It will take some sort of Thanksgiving Miracle (is that a thing?) to have the Giants seeing off the Eagles here. They are a strange and spooky offensive unit that, somehow, no one has managed to figure out — yet.
LAC @ DEN - Winner: LAC (Odds: 1.6 - Possible payout: $16 - Possible profit: $6 60%)

After what happened against the Steelers, the NFL probably knows that you should not expect a 14-pt lead to guarantee a win against this LAC offense. And by the way, I don't see the Broncos jumping to a 14-pt lead in this game, sooooo...
LAR @ GB - Winner: LAR (Odds: 1.83 - Possible payout: $18.3 - Possible profit: $18.3 83%)

This game cannot start any faster!!! Should be a great one. I'm hoping Rodgers doesn't get much impaired by his toe injury, because I wanna see these two squads trading blows for 60 minutes. I'm relying on McVay's unit having used the bye to get their stuff together and all their starters healthy and fully fit. If everything goes to plan, they should take this win with massive playoff implications for the NFC
MIN @ SF - Winner: SF (Odds: 1.58 - Possible payout: $15.8 - Possible profit: $5.8 58%)

Totally going against my gut AGAIN here because Kirk is playing lights-out recently. But SF has an interesting defensive potential right now and Garoppolo has improved. Again, I'm not super sure of this pick. I'm just going with what I believe to be the less risky call here.
CLE @ BAL - Winner: BAL (Odds: 1.45- Possible payout: $14.5 - Possible profit: $4.5 45%)

Full disclosure: I've been a bigger fan of this Browns team before. In fact, basically a month ago I was big on them. But they seem to have some internal problems. I really don't know what it is. Oh, I expect Lamar Jackson to play!! If he doesn't suit up, CLE probably wins. They are not... you know, the Bears.
SEA @ WAS - Winner: WAS (Odds: 1.8 - Possible payout: $18 - Possible profit: $8 80%)

The coin toss to decide who receives the ball in this game will probably result in a coin landed vertically on the ground. I simply cannot pick one of these two with some level of certainty. We don't know the full status for Wilson's throwing hand. Heinicke seems to play like a starter in one week and like a practice squad QB in the next one. Seahawks stink as a unit right now, while Washington has been improving. But SEA has clearly the better QB of the two. Anyway, let me cut to the chase: I see WAS as a team with more chance of being annoying and suffocating to its opponent. But this game will still have me undecided way after the kickoff.
How I feel about the Prediction Game Slider this week?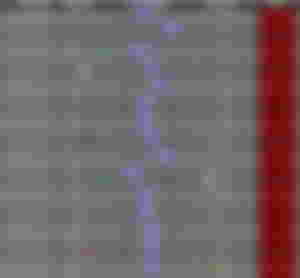 Well, that's it for this week.
Thanks for reading and hope to see you more often! Hit 'Subscribe' to get notified about our encounters every Thursday!