WEEK 10 SUMMARY
9 out of 13.
I was super, suuuuuuper-ready to write this post on Sunday, basically celebrating a whopping 10 out fo 13, with two very tough games picked correctly (Vikings and Eagles winning)... and then...
THE RAMS DID WHAT THEY DID. That one game had major consequences (see Prediction Game below).
It was heartbreaking! Truly was.
On the flipside, this was a week in which we've managed to GET A PROFIT! Could've been way better had the Niners actually played what they have been playing this season, but they decided to... you know, WAKE UP when they shouldn't LOL.

We have a very tough week ahead. I don't think I've seen so much uncertainty coming into a week. We have a few relatively straightforward games to pick and the rest are all close to coin flips.

How about the game against the market in the NFL PREDICTION GAME?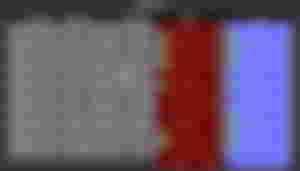 As you can see, we were on track to beat the market once again. But then, Monday Night Football happened. Also, Bucs losing to Washington didn't help either. In the Cardinals game, I got totally blindsided by Kyler Murray not playing again and I didn't have time to adjust the slider. It's totally my fault, though.
You'll see my "confidence sliders" for this week at the end of the post.
TOTALS: 13 picks — 9 correct/4 incorrect (69% accuracy)
BALANCE: $130 placed - $144.3 as return = $14.3
SEASON TOTALS: 149 picks — 91 correct/58 incorrect (61.1% accuracy)
SEASON BALANCE: $1490 placed - $1333.6 as return =-$156.4
Again, all picks are linked with a virtual $10 bet in each of them, and odds according to Betfair.com.
DISCLAIMER: I'm not sponsored by Betfair.com in any way. This will only be added as a reference to win probability in each game. It's all for fun!
NE @ ATL - Winner: NE (Odds: 1.3 - Possible payout: $13 - Possible profit: $3 30%)

The Pats are not letting me down this season! Dominant win against the Browns. I think the trend continues.
DET @ CLE - Winner: CLE (Odds: 1.12 - Possible payout: $11.2 - Possible profit: $1.2 12%)

Nothing like facing the Lions at home after a tough loss on the road. It's like a hot shower after a tough day at work. On top of that, DET has QB problems. No brainer.
SF @ JAX - Winner: SF (Odds: 1.3 - Possible payout: $13 - Possible profit: $3 30%)

Do I trust the 49ers after Monday? No. But even on a bad day, they should be able to beat the Jaguars. (I sure hope so)
MIA @ NYJ - Winner: MIA (Odds: 1.5 - Possible payout: $15 - Possible profit: $5 50%)

Am I excited to see Joe Flacco start as QB for the Jets? Definitely not. Do I expect him to lead the Jets to a win? No, but it's not a 'definitely' this time. This could very well be one of the upsets of the week, but I don't have it in me to call it.
WAS @ CAR - Winner: CAR (Odds: 1.55 - Possible payout: $15.5 - Possible profit: $5.5 55%)

I have absolutely no idea what to make of this game. Washington rocked the defending champs and, while the Panthers knocked out a SB contender without its QB1, I wasn't expecting it to be by that margin. I'm gonna trust Cam Newton + PJ Walker to lift the Panthers above the D.C. group, but that's all I can say.
BAL @ CHI - Winner: BAL (Odds: 1.38 - Possible payout: $13.8 - Possible profit: $3.8 38%)

Lamar Jackson better bounce back from that display in Miami. That was really disappointing and even weird to see, to be honest. BAL defense should have enough to have Fields under massive confusion.
NO @ PHI - Winner: PHI (Odds: 1.7 - Possible payout: $17 - Possible profit: $7 70%)

Here's the one to watch during the early window! PHI's exquisite run threats against one of the best run defenses in the league. Eagles' efficiency on offense should probably decide this one, as I don't see Siemian thriving under those conditions in Philly. It should be VERY CLOSE though. Eagles get the W.
HOU @ TEN - Winner: TEN (Odds: 1.18 - Possible payout: $11.8 - Possible profit: $1.8 18%)

Titans are pushing for a spot in the AFC Finals for sure this year. The Texans should be just another notch in ther belts.
GB @ MIN - Winner: GB (Odds: 1.7 - Possible payout: $17 - Possible profit: $7 70%)

We all loooooooove a good rivalry in a division game, don't we? The Vikings had an incredibly mature display on the road last week, which makes me wonder where this team was all year! I don't see them repeating the performance in back to back weeks and against the bane of their existence. The Packers trench game should be too much for the Vikes to handle. But another close game on our hands, for sure.
CIN @ LVR - Winner: CIN (Odds: 1.75 - Possible payout: $17.5 - Possible profit: $7.5 75%)

Tough games keep coming. Bengals definitely have what it takes to see this disgruntled Raiders team off on Sunday. It's been an absolute rollercoaster of a season for them — and not in the best way. I'm gonna go with the team with less stuff to get together at this point.
ARI @ SEA - Winner: ARI (Odds: 1.7 - Possible payout: $17 - Possible profit: $7 70%)

It's not an easy game for the Cardinals, but it should be doable if Kyler Murray plays. I HOPE THIS DUDE PLAYS THIS WEEK. Seattle has not been playing well recently, and their whole act looked shaky even before Wilson's injury, which looks not completely healed, to be honest. If Murray doesn't play, I'll probably change my pick.
DAL @ KC - Winner: DAL (Odds: 2.1 - Possible payout: $21 - Possible profit: $11 110%)

Kansas, are you back for real or not? The Cowboys have been playing really good football this season, very stable overall displays when Dak is healthy, which seems to be the case now. I'm taking the "underdogs" on this one, although this could for sure be the game that sends shockwaves around the league if KC goes back to their explosive ways. No one in the AFC wants to see Mahomes getting hot come December.
PIT @ LAC - Winner: PIT (Odds: 2.8 - Possible payout: $28 - Possible profit: $18 180%)

Are you ready for a GUTSY UPSET CALL? This is it, then. If Big Ben clears COVID protocol, I think they win. There's a good chance the DL for the Chargers takes big hits during this week: Bosa and Tillery are in COVID protocol as well, but they have been diagnosed yesterday, while Big Ben is about to complete a full week of distancing protocol. Stats tell me there's absurd uncertainty across the board, but the Steelers having a slight edge over the Chargers on some key aspects. That's enough for me to try and hit this major upset, especially given the odds.
NYG @ TB - Winner: TB (Odds: 1.14 - Possible payout: $11.4 - Possible profit: $1.4 14%)

Brady hating the necessity to still face the Giants as an NFL player is the only thing making me consider another result that's not a win for the Bucs. They'll be at home and back to their elements. Hopefully.
How I feel about the Prediction Game Slider this week?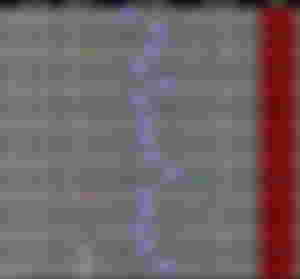 Well, that's it for this week.
Thanks for reading and hope to see you more often! Hit 'Subscribe' to get notified about our encounters every Thursday!